Every year, attendees from a variety of backgrounds come to the Athletic Business Conference & Expo — all driven by different motivations that inform each unique experience. We're catching up with attendees to see what they've taken home from ABC.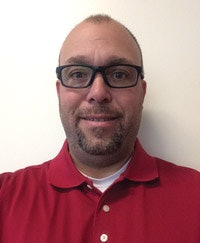 What sets ABC apart?
My first ABC was in Orlando in 1999. Before that I had attended NRPA and NIRSA, but once I went to ABC, I was like, "We've got to make sure we go back here." ABC hits recreation, facilities and fitness. That's the big thing we don't get with the others. With our new 230,000-square-foot building, it makes sense to go.
Encouraging professional development
I get so much out of ABC and I need to pass that on to our younger employees. Out of 51 employees, I would estimate 20 are within their first two or three years as a professional. I think it's crucial for them to attend these conferences and learn how other people do it. Whether you're a small district or a big district, there's always something there for you to bring back. We can adapt it to how we operate.
Strategies for attending sessions
I try not to influence my staff at all; I let them choose. It doesn't matter if they're a fitness professional or recreation professional, I want them to be well-rounded. I want them to learn other people's jobs. Maybe they're not going to be in aquatics the rest of their lives, so I let them pick which tracts and sessions to attend, what benefits them the most, and then I tell them, "What can you bring back to the district?"
Building relationships in the exhibit hall
Anybody who's thinking about building has got to attend ABC and go to the exhibit hall. With our new recreation center, it's crucial for us to see what the new trends are, especially on the fitness side. I've been in the field long enough that I know most of the vendors and have contacts, but if you don't have the contacts, this is the place to go.
A tip for first-time attendees
Look at the seminars and map out a game plan, or talk to someone who has been there and heard one of the speakers. Don't guess what will be a good session. Have a plan and be prepared for a long day — they're long and they're fun.
---
This article originally appeared in the October 2015 issue of Athletic Business with the title "Game On: Show and Tell"