This article appeared in the June issue of Athletic Business. Athletic Business is a free magazine for professionals in the athletic, fitness and recreation industry. Click here to subscribe.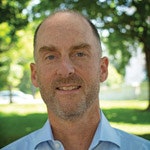 Chris Sgarzi
architect, Sasaki Associates, Watertown, Mass.
"We have seen a number of changes over the past 20 years in sport facility design, including a greater variety of approaches to strength and fitness, with more focus on complete personal wellness, accessibility and awareness. I expect this to continue, but with an increase in the integration of technology: this could include exercise in a virtual context, heart/health/nutrition monitoring and coaching, and customized training assistance."
---
Luke Keller
athletic director, Rivet Jr./Sr. High School, Vincennes, Ind.
"A state-of-the-art high school facility will look similar to today's facility. The main differences could include more windows, televisions and probably a "game room" for the students to relax before and after games and practices. High schools try to emulate colleges and universities, so whatever a college facility looks like in 10 years, that is probably what a high school facility will look like in 20 to 25 years."
---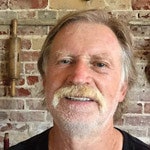 Don Jellison
contractor, Jelco Gym Floors, Manchaca, Texas
"With virtual reality starting to explode in advancement, health club design of the future might have a lot to do with how we get our exercise. What if we got our exercise while we sleep? Or we don the device that allows us to access VR and go skiing in the middle of summer in Austin, Texas and experience skiing physically and mentally? It might sound like science fiction, but did fax machines in the beginning?"
---
Dan Hutchison
director of sports science, Perform-X Training Systems, Colorado Springs, Colo.
The fitness, recreation, high school, collegiate and professional sectors are striving toward a combination of all the aspects for improving athletic performance — speed, power/plyometrics, strength and agility — with methodology to integrate all of these components. The ultimate facility has the adequate resources to challenge individuals at all levels in these athletic areas with built-in progressions to show results in not just body composition, but also traditional movement (forward, vertical, multi-directional, etc.)."
Answer our Latest AB Reader Perspectives Question - What Would You Rename a Sports Venue?
---
This article originally appeared in the June 2016 issue of Athletic Business with the title "What will define a state-of-the-art facility in 20 years?"