This article appeared in the July/August issue of Athletic Business. Athletic Business is a free magazine for professionals in the athletic, fitness and recreation industry. Click here to subscribe.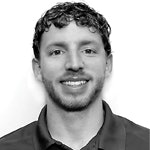 Chad Alewine
wellness director, Anderson (S.C.) Area YMCA
"Being a full-time employee, student and husband has been challenging at times. For me, it helps to sit down on a weekly basis and put together a strategy to perform the tasks of the highest importance. I also find that being the most productive at the beginning of the week takes a lot of pressure off, allowing me to enjoy my personal life."
---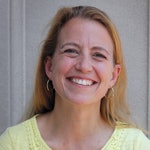 Liz Conant
assistant professor of sport management, Regis College
"I plug all important work and life events into my iPhone calendar so that family time is blocked off as a priority. I try to be as productive as possible during the time I am at my work office so I can be fully present when I am home. I limit the number of times I check the phone at home by putting it in my bedroom and not checking it until after the kids are in bed. I remind myself that the work will always be there, but my kids won't always be young."
---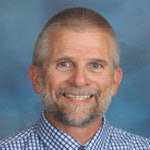 Scott Neal
athletic director, Tallulah Falls (Ga.) School
"I have a 'meeting' time set up every mid-week for a workout with my wife, either circuit training or running. This helps me feel that the job doesn't own me. I also turn off the ringer on emails on my phone and look at them after my wife goes to bed, not during family time."
---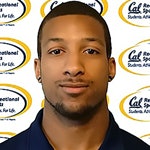 Jarrell Garcia
operations and locker room coordinator, UC Berkeley Department of Recreation
"As a coordinator of operations, I need to always be on call in case of emergency. With that said, I empower my supervisors with the ability to handle various incidents/accidents through hands-on and comprehensive training, which allows me to disconnect from my facility when not at work."
---
This article originally appeared in the July/August 2016 issue of Athletic Business with the title "How do you maintain balance between your personal and professional lives?"