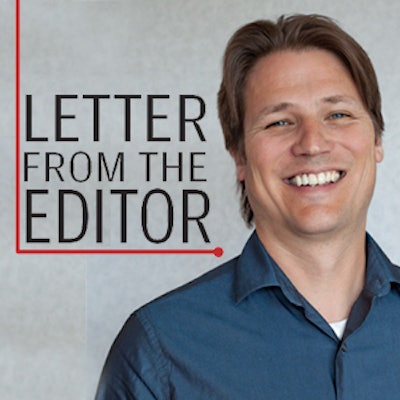 The thermometer remained pegged above 80 degrees, while high humidity kept air conditioners working overtime for most of July. However, as we wrapped up production on this month's issue, the calendar turned to August and here in Madison we saw our first day below 70 degrees. By the time some of you read these words, school will be back in session and the season's first football games will have already been played.
While summer is most definitely a time to relax and slow down, we've managed to stay relatively busy. We recently held our Facilities of Merit™ judging with seven architects from around the country who weighed in on 65 of the top sports and rec facilities in North America and beyond — the winners will be announced online and in the upcoming October issue. Meanwhile, we're also finalizing our editorial calendar for 2018 and gearing up for AB Show in Orlando (Nov. 8-11).
We hope you're feeling prepared for fall and the new school year. But no matter how solid you think your game plan is, this month's issue hits on a variety of topics that might prompt you to try something new.
Mat Parker's column on nixing his school district's academic eligibility requirement has some great insight for athletic directors looking to help student-athletes succeed on and off the field. Club owners will want to check out our feature on the latest in fitness programming. We also venture to the industry's cutting edge in separate features on the ninja obstacle course racing trend and an atypical approach to high-tech venue security (think R2-D2). This month's legal column examines the intricacies of discrimination law, and our cover story offers an inside look at how two aquatic facilities outside the United States each successfully manage to accommodate high-performance athletes and community recreation users under one roof.
If that's not enough, we hope to send you into the waning months of 2017 with your groove on. Visit the AB website and peruse the Ultimate Athletic Business Workout playlist, curated by you, our valued readers. Trust me, like the weather in July, it's hot!
---
This article originally appeared in the September 2017 issue of Athletic Business with the title "Back to school" Athletic Business is a free magazine for professionals in the athletic, fitness and recreation industry. Click here to subscribe.