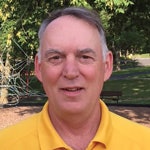 Ed Steele
risk and safety coordinator, Harrisonburg Parks and Recreation, Harrisonburg, Va.
"Making myself stay on track. After 31 years, I am in a new position in our organization. Part involves playground inspection and safety, with which, as a CPSI for 15 years, I am very familiar. The other areas are ADA and OSHA compliance, which I am not as familiar with. I have to stay on track to balance the ongoing work of playground safety, while using down time to research and study relevant ADA and OSHA regulations."
---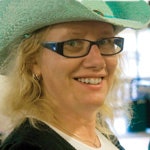 C.J. Jones
coach, De Anza College Cheer and Dance team, Cupertino, Calif.
"More conditioning. Not just sport-specific training, but teaching student-athletes the skills needed for proper health. I see so many ex-athletes who are out of shape. When I work with them as a personal trainer, I find they don't know how to balance training outside of their sport. I think adding this kind of conditioning would be helpful for life post-sports."
---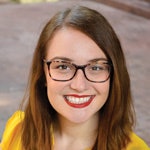 Krystal McCain
student services coordinator, University of Wisconsin-Milwaukee Union Rec Center, Milwaukee, Wis.
"I'm hoping to be more organized! I have a bad habit of dumping files to be dealt with later, and I want them to be organized. I'm also trying to get out of the habit of doing things simply because we've always done those things, and really try some more innovative programming."
---
Jared Matson
activities director, Crosby-Ironton Schools, Crosby, Minn.
"I would like to create a better habit of bringing energy and a positive attitude to the office every day. Also, I want to make it a habit to engage with our students more on a daily basis, outside of the office. A habit I would like to break is procrastinating on paperwork. Putting it off just leads to a larger stack to work through later."
---
This article originally appeared in the September issue of Athletic Business with the title "What Habits Would You Change? " Athletic Business is a free magazine for professionals in the athletic, fitness and recreation industry. Click here to subscribe.