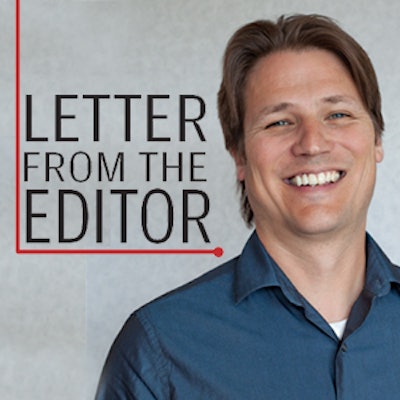 It's an interesting time to be part of this industry. In recent months, sport has again realized its platform as an effective channel for social and cultural debate. Whether or not you feel strongly about protests taking place on the sidelines of NFL games — and those at the college and high school levels — it's hard to ignore that this industry finds itself at the epicenter of a politically charged conversation.
From an editorial perspective, we've found it almost impossible to avoid coverage of the national anthem protests. As student-athletes search for their voices amid the cacophony, administrators and athletic directors grapple with how they can use these volatile times as an opportunity to educate. As we've covered these issues in our daily newsletter over the past few months, it's been encouraging to see how even in times of adversity and disagreement people are nevertheless brought closer to understanding through the activities that this industry supports.
As we prepared this issue, we were also finalizing logistics for our annual conference in Orlando. In fact, many of you may be reading this at AB Show 2017, an event that plays host to a dynamic cross-section of industry professionals who invariably lend vital perspective and deep insight on myriad issues related to athletics, fitness and recreation.
Our hope is that attendees at AB Show take away a broader understanding of not only the issues of the day, but how their businesses or institutions can help enrich the conversation taking place in their communities. Whether you're an operator planning a community outreach push, a designer hoping to innovate around accessibility for individuals with disabilities, a rec director seeking to foster diversity among program participants, or a publication editor striving to inform an industry, we all play an important part in finding common ground.
It's nice to meet everyone in sunny Orlando, but inevitably we'll all disperse back to our daily work. We hope you'll keep reading and responding. Through our print publication and daily newsletter, Athletic Business is proud to offer our readers a space where they feel a constant connection to their community of peers.
---
This article originally appeared in the November|December 2017 issue of Athletic Business with the title "Common ground." Athletic Business is a free magazine for professionals in the athletic, fitness and recreation industry. Click here to subscribe.