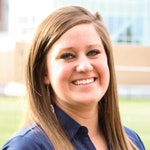 Sarah Klaassen
staff assistant, Utah State University Campus Recreation, Logan, Utah
"Connect2Concepts has helped us improve our communication and reporting over the past few years. They have gone above and beyond in helping us implement the Connect2 software and continually provide training and support so we can maximize use of their product in our recreation facilities."
---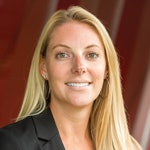 Kaila Lavin
assistant director for facility operations, California State University, Northridge, Northridge, Calif.
"Fusion. This software is one of the most important software systems we utilize in our facility because we use it for so many functions. This not only controls access, it is also our equipment checkout and sales software. We utilize this software in pretty much every department within the student recreation center, as well as the student union, including: membership services, fitness & wellness, aquatics, outdoor adventures, sport clubs, games room, computer lab and wellness center. We literally could not operate without this program."
---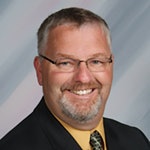 Andrew Mitchell
activities director, Fort Madison School District, Fort Madison, Iowa
"Essentially every high school in Iowa uses rSchool, Arbiter Sports and Quikstats for various purposes. I also use Google Calendar, Twitter, Facebook and Remind to communicate with athletes and the community."
---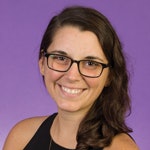 Hannah Roberts
coordinator of club sports and reservations, East Carolina University, Greenville, N.C.
"The Connect2 iOS app and web-based platform has allowed our department to eliminate the old-school paper forms and transition into our paperless efforts here at ECU Campus Recreation and Wellness. We are now able to have real-time access for facility management daily shift reports, accident/incident reports, and club sport/intramural programs to track data while also increasing awareness and efficiency of risk/safety protocols."
---
Anthony Muscatello, assistant director, external relations, Virginia Commonwealth University, Richmond, Va.
"Fusion has served as a central resource to our facility operation, member management and program registration. VCU Recreational Sports has thousands of members and we rely on the organization, ease of access, and transparency this program provides. With integration into our website, we can offer registration, renewal and payment online. The Innosoft company is constantly updating and upgrading their services. Most notably with the FusionGo app that allows our users the ability to connect with us in a seamless app based format."
---
Larry Mellinger, director of campus recreation, Elon University, Elon, N.C.
"Connect2 has been a total game-changer in how we operate our facilities in every way from staff communication to accident/incident reporting and usage assessment. It has been the single most beneficial software we have implemented in years."
---
This article originally appeared in the November|December 2017 issue of Athletic Business with the title "Which apps or software do you find most helpful in running your facilities and programs?" Athletic Business is a free magazine for professionals in the athletic, fitness and recreation industry. Click here to subscribe.