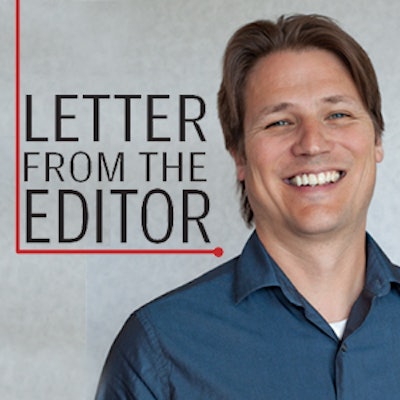 Winter is upon us, which means seasoned athletes and resolute newcomers alike are taking their workouts indoors to shed the holiday five. This time of year, they're running on the treadmills in your rec centers and gyms, and swimming laps in your natatoriums. If you're reading this next to the fire with cup of hot chocolate in hand, you're in for a treat.
In this issue, we've gone deep into the nooks and crannies of nearly every type of indoor facility. Courtney Cameron looks at how one private indoor athletics facility finds ways to boost revenue, which includes suggestions on everything from innovative programming options to optimizing your space during non-peak times. Paul Steinbach investigates the intricacies of cardio floor layout, from positioning equipment for user comfort and motivation to spacing for safety and efficiency. And yours truly has you covered if your campus rec center is currently in the market for scheduling and management software. We also have expert advice on preparing for active-shooter events at large venues, ending sexual abuse in sports, and extending netting in baseball stadiums.
That's not all. If you're an operator of an aquatics facility, or in the process of designing one — even if you just want to imagine yourself getting a tan at your local pool — you'll want to pay close attention to our Aquatic Design Portfolio. Our fourth annual edition of the ADP highlights 13 elegant aquatics facilities from all over the country. This year's entries include something for everyone, from the impressive John and Carla Edwards Aquatics Center — a public facility in Geneso, Ill., featuring a range of components — to the LSU-shaped lazy river at Louisiana State University's Student Recreation Center in Baton Rouge. These pages offer lots of ideas and design considerations for both new construction and renovation.
We hope this issue offers some relief from the winter doldrums. Take comfort that spring is just a few short months away. Between these dark days and the equinox, look for our Buyer's Guide coming your way in March. In the meantime, stay warm, keep reading Athletic Business, and get on that treadmill!
---
This article originally appeared in the January | February 2018 issue of Athletic Business with the title "From Eggnog to Treadmill" Athletic Business is a free magazine for professionals in the athletic, fitness and recreation industry. Click here to subscribe.