AB January|February 2018 reader perspective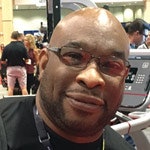 Rodney Scott
Therapeutic recreation specialist, Prince George's County Department of Parks and Rec, Greenbelt, Md.
"Networking, and coming to the expo and seeing all of the beautiful things that vendors have to offer for community centers and recreation."
---
Anna Slocum
Director of parks and recreation, City of Merriam, Kan.
"Being able to attend 'Hands-On Architecture: Designing Your Ultimate Facility' was the best learning experience. The class provided a real-world experience as the team was composed of people from various backgrounds, different experiences/needs and from various corners of the globe. This was extremely beneficial and educational prior to entering this phase on a similar project."
---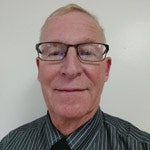 David Kimel
Director, Collins Perley Sports and Fitness Center, St. Albans, Vt.
"The Athletic Business Show floor is the centerpiece of the conference. Seeing, feeling, touching products and having the chance to meet company representatives face to face can only be best accomplished at an event such as this. While nothing is firm, I hope to make over $3.5 million in capital purchases in the next 24 months. I found vendors that could help with every aspect of those purchases, and they are now leading contenders for my business."
---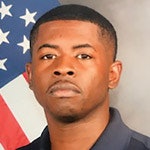 Tech. Sgt. Willie Hart
Fitness section chief, Tyndall Air Force Base, Fla.
"I really enjoyed everything about the conference. It was great networking and sharing my experiences from my fitness center with others, and them doing the same. The new managers course gave great insight on inspiring teams and challenging them to bring forth new ideas. The best part by far was the expo. It was cool seeing all of the new equipment and finally getting to meet the reps from various companies we order from. I can't wait 'til next year."
---
Don't miss out on the action in 2018! Registration for this year's AB Show is now open. For more information, visit www.abshow.com
---
This article originally appeared in the January|February 2018 issue of Athletic Business with the title "What was your favorite part of AB Show 2017?" Athletic Business is a free magazine for professionals in the athletic, fitness and recreation industry. Click here to subscribe.