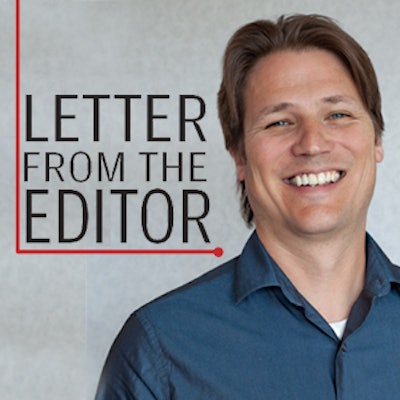 Golden arches, crispy fries, a red-haired clown — these otherwise disparate items make sense together because of one company's carefully crafted branding strategy. Today, colleges — even high schools — are tasked with honing their own brands in ways similar to what McDonald's has done.
Whether for recruitment purposes or in the interest of instilling pride in the existing student body, branding is increasingly figured into the design of every facility on campus. At the college level, rec centers, stadiums and arenas are now treated as embodiments of an institution's values and culture. Walk into the atrium of a luxurious major-college rec center, and visitors are immediately hit with familiar colors and graphics designed to make an impression that will be recalled every time they hear the school's name.
In this issue, we highlight how some colleges — both large and small — have managed to represent their respective brands within their facilities. A backlit red 'W' hanging above a plush locker room brings to mind Wisconsin's accolades in Big Ten athletics. A bold "D" emblazoned across center ice reminds one of Dartmouth's hockey program, as well as the school's Ivy League academics heritage. The orange Clemson tiger print is more than just a logo but rather an aesthetic tether that leads thoughts back to the university's tenacious football and basketball teams.
As a publication that covers the athletics, recreation and fitness industries, this issue hits close to home, and it gives us pause to consider our own brand. Ironically, Athletic Business takes great pride in getting beneath the flash of the decor to the people, products and facilities that comprise the foundation of an institution's success. Ultimately, branding is about standing out from the crowd with a quality product, and in doing so, forging lasting relationships. Our faithful readers who run the businesses we cover have shown us that hard work and dedication are the only means to that end.
To borrow a trademark catchphrase, "I'm lovin' it."
---
This article originally appeared in the July|August 2018 issue of Athletic Business with the title "Letter from the Editor: What's behind a brand?." Athletic Business is a free magazine for professionals in the athletic, fitness and recreation industry. Click here to subscribe.