Ask any athletics, fitness or recreation professional and they'll tell you that the industry is ever-evolving: new technology, new equipment, new programming options, new trends to follow — and the list goes on. A major part of working in this industry is making sure that your facility and programming are up-to-date and meeting the needs of your users. Finding the next big thing can help you improve your bottom line, and learning new methods to increase retention at your facility is vital to the success of your company or organization. If you're not doing this, you're already behind.
That's why facility and programming managers from around the world seek out conferences and trade shows each year to discover world-class manufacturers and learn from industry thought-leaders.
Inspiration from our industry can be found just about anywhere, from the newest professional sports arena, an emerging programming trend, a bootstrap entrepreneur or an out-of-the-box thinker. This year, AB Show is bringing it all together with a jam-packed exhibit hall, more than 125 educational sessions and not one, but two, keynote speakers who will share their lessons learned along the road to success.
---
Randy Hetrick | CEO/Founder of TRX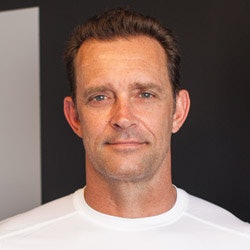 As the CEO and founder of TRX, one of the biggest brands in health and fitness, Randy Hetrick is no stranger to the precise planning, hard work, innovative mindset and determination it takes to be successful. Add in his credentials as a Navy SEAL and Stanford MBA graduate, and its no surprise that Hetrick has an arsenal of lessons learned along the way. You're sure to walk away from Hetrick's impactful keynote invigorated, energized and empowered.
From team leadership and an entrepreneurial spirit to the power of belief in one's team and in oneself, attendees will be inspired as Hetrick shares the most important things he's learned about startups, leadership and life. If you're serious about the success of your facility, program and career, this is a must-attend event.
Lessons of a Frogman: Business Leadership I Learned as a SEAL
Thurs., Nov. 8, 11:00 a.m.-11:50 a.m.
---
Ryan Holiday | Author, Marketer, Entrepreneur
When your book gets translated into more than 20 languages, sells more than 230,000 copies and becomes a Wall Street Journal and USA Today bestseller, you know you've made it big. That's the story of Ryan Holiday, a young marketing executive turned columnist, motivational speaker and author. His book, The Obstacle Is the Way: The Timeless Art of Turning Trials into Triumph, explores how to find success in any situation, as predicated upon the words of Roman emperor Marcus Aurelius who said, "The impediment to action advances action. What stands in the way becomes the way."
In his keynote, Holiday breaks down that principle, explaining how it works through the stories of historical icons who had an obstinate determination to see opportunity instead of opposition. Holiday boils this philosophy down into a simple formula for overcoming frustrations and turning adversity into advantage that can be integrated right away at your own company or organization.
The Obstacle Is the Way
Fri., Nov. 9, 11:00 a.m.-12:15 p.m.
---
Two inspirational keynotes are just the tip of the iceberg at AB Show 2018. With a world-class educational lineup covering everything from leadership and people management to facility planning and program design, as well as a show floor filled with the products and services you need to manage and equip your programs and facilities, AB Show is where innovative ideas are discovered and new relationships are formed. Learn more and register at abshow.com/mag.

---
This article originally appeared in the July|August 2018 issue of Athletic Business with the title "Two Keynotes One Impactful Event." Athletic Business is a free magazine for professionals in the athletic, fitness and recreation industry. Click here to subscribe.