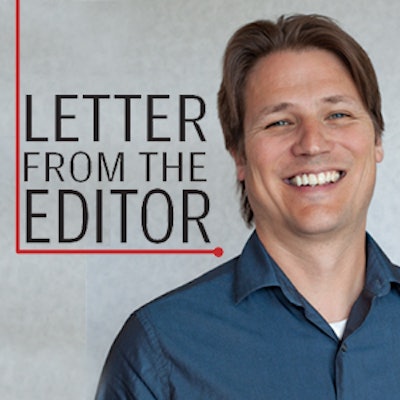 When I look out my office window, I can see an approximately three-block stretch of real estate that terminates at the southern shoreline of Lake Mendota — one of two lakes that form the Madison isthmus. The neighborhood is a hodgepodge of turn-of-the-century private residences, a couple of aging yet stately brick buildings that sit atop of the University of Wisconsin's fraternity row, and a few 1960s-era office buildings and churches. It's a scene that represents an amalgam of design trends across time, with the expansive lake acting as a dramatic backdrop to a collection of structures neatly built for function without too much thought given to how they fit within the context of the neighborhood.
While beautiful in its own right, my view of this streetscape mosaic, to put it politely, is in stark contrast to the collective state-of-the-art design you'll find in this issue.
The 32nd Architectural Showcase is comprised of masterful projects that elevate form and dutifully serve function. The project descriptions that accompany the images are engaging stories of careful planning and collaboration. These facilities spotlight instances of architectural exceptionalism, where the process of bringing the buildings to realization involves designers, operators and entire communities all working toward a common goal.
What makes this issue so satisfying, both to read and assemble, is that architecture is a democratic art — its final products inseparable from the communities and lives that it enhances. The editors at Athletic Business are honored each and every year to present to our readers a collective portfolio of work that is truly of and for our readership.
From our quaint, if eclectic, corner of Madison, we bring you this annual window onto the current landscape of athletics, fitness and recreation design.
---
This article originally appeared in the June 2019 issue of Athletic Business with the title "Letter from the editor: Enjoy the views." Athletic Business is a free magazine for professionals in the athletic, fitness and recreation industry. Click here to subscribe.