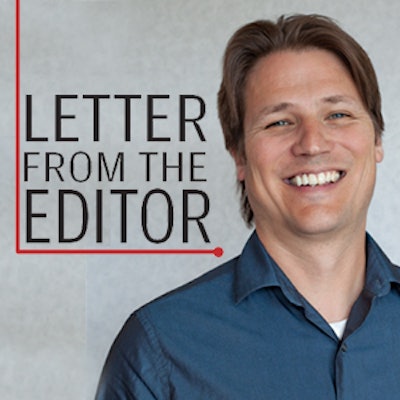 I'm writing this smack dab in the middle of graduation season. All over the country, high school and college students are walking the stage to accept diplomas from their chosen institutions. They've worked hard for that piece of paper, and it's no exaggeration to say that for many it's a ticket to another life. By the time this issue hits mailboxes, many of those newly minted grads will be doing the kinds of summer things that typically follow graduation — internships, vacations, studying abroad and interviewing for "real life" jobs.
Chances are, along the way, those graduates will be jotting down the name of their alma mater on applications. They'll reach out to past instructors for reference letters. Some might even find themselves thankful for what they learned in that one class they never thought they'd need. And somewhere down the line, they'll take pride in the institution that made it all possible.
This issue addresses, at least in part, the importance of branding to high school facilities (page 46) and collegiate locker rooms (64). Graduates of any institution are perhaps the best communicators of a scholastic or athletic brand, as they carry with them the pride and history of their institution. After all, everyone at the office knows who went to Marquette, because she wears the school's colors for the entire month of March, right? What better ambassador than a proud alum?
As luck would have it, this issue also includes some particularly good reads about how a few individuals and programs are preparing students to leverage lessons learned in the service of creating their own individual brands. This issue's personal best column introduces readers to Avenue Next, a program that helps time-strapped collegiate student-athletes with career preparation (42). We speak with Margaux Lohry about her work coordinating business education for veterans and Olympians (22). And our NIRSA feature explains how experience in college recreation can be a boon for job seekers after they leave college (44).
Whether you're an administrator recharging on a Hawaiian beach, or a former student-athlete polishing a resume, we hope this issue offers a few ideas on how to approach the road ahead. As with every issue of Athletic Business, we seek to burnish the only brand that matters — yours.
---
This article originally appeared in the July | August 2019 issue of Athletic Business with the title "The places you'll go." Athletic Business is a free magazine for professionals in the athletic, fitness and recreation industry. Click here to subscribe.