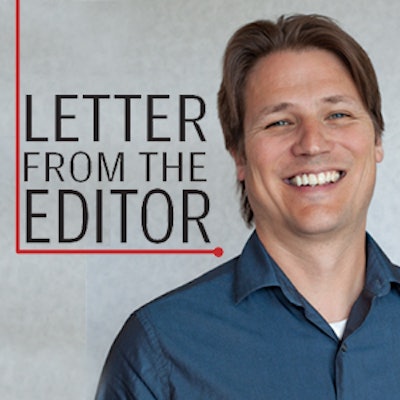 For many students, returning to campus is a time of relief — a break from the monotony of that awful summer job. For others, back-to-school time is met with at least some trepidation, as it means ramping up for tests, completing dissertations and perhaps bracing for more of that awful job that pays the rent and keeps ramen in the bowl and strong cheap coffee in the pot.
Regardless of how students feel about this time of year, college remains an expensive endeavor, which for the most part is borne in the form of debt by the students themselves long after they've graduated. The average annual cost of an in-state four-year college degree in the United States — tuition, books, room and board and other expenses — is hanging right around $25,000. If a student wants to attend a school outside their home state, the price tag is somewhere in the neighborhood of $41,000. Aside from the financial burden of college, tack on the pressure of parents asking "What do you want to do with your life?" on a regular basis and you have a bunch of kids who are still maturing and trying to deal with a mountain of stress.
In this issue, we asked seven talented architects to imagine the rec center of the future. On the whole, their answers acknowledge the plight of today's college student, envisioning facilities that will serve not just as places to shoot hoops and hit the weights, but rather oases where a student can get a healthy bite to eat, meditate in a quiet space, seek counseling, tend a garden or simply have a coffee with a friend when they're feeling overwhelmed. The mental health crisis on our campuses is very real and the people who seek to create a better college experience for today's students are doing everything they can to serve the whole student — both the ambitious young adult, as well as the maturing child who still needs some support and a place to recoup when things get stressful.
For the Athletic Business team, the return of the new school year means we pick up the pace on our end, as well. We hope this issue finds you with your figurative backpack in order, and your facility staffed and on point, as we prep our October edition and the unveiling of this year's Facilities of Merit™ winners. Before you know it, we'll be seeing many of our readers' smiling faces at AB Show in Orlando, Nov. 13-16. We'll meet you for a coffee break, as we collectively ponder the athletics, fitness and recreation facilities of the future.
---
This article originally appeared in the September 2019 issue of Athletic Business with the title "Back to school." Athletic Business is a free magazine for professionals in the athletic, fitness and recreation industry. Click here to subscribe.