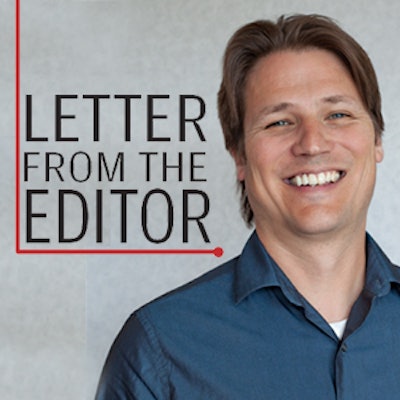 The AB editorial staff spends most of its time immersed in what amounts to three major verticals — the athletics, fitness and recreation industries. Within those verticals are myriad subcategories — military fitness, a range of products, aquatics, venue safety and security, building planning and design, to name just a few. Many of our peer industry publications cover just one of these spheres, while we tackle them all, every day.
Attending to the broad umbrella of Athletic Business magazine is at times daunting — but it's also one of our core strengths, as nearly every issue of the magazine that goes to print showcases the many points where these varied niches converge and coexist. It's one of the aspects of putting this magazine together nine times a year that makes our day-to-day fresh, interesting and challenging.
As editors navigating the crossroads of these many disciplines, it's always refreshing to see our coverage areas come alive in the real world at AB Show, where the cross-pollination of ideas catalyzes real growth. At the show, it's not uncommon to see a fitness club owner speaking with a rec director about new equipment purchases, a college administrator chatting up an architect about possibilities for a new aquatics facility, an athletic trainer sitting in on a session about innovations in fitness tech, or a civilian braving military functional training techniques.
With this in mind, we encourage you to indulge in an educational session at AB Show that might be fringe to your core interests. And while you're paging through Athletic Business, maybe peruse a feature that isn't quite in your professional wheelhouse but might apply to some aspect of what you do. You never know where the next great idea or inspiration for your facility or program might be hiding — often it's where you least expect it.
---
This article originally appeared in the November | December 2019 issue of Athletic Business with the title "Letter from the Editor" Athletic Business is a free magazine for professionals in the athletic, fitness and recreation industry. Click here to subscribe.