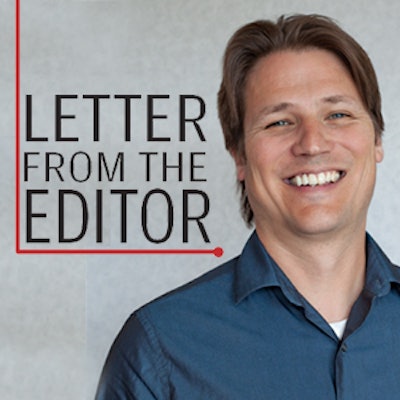 Over the course of assembling this issue, the world changed dramatically. As we spoke these past few months with professionals from across our industries, the reality of our current situation came into stark focus.
In the process of reporting for our print publication and daily digital newsletter, we witnessed the cancellation of virtually every spring sporting event, tournament and championship at all levels of competition, as well as the cancellation of multiple industry conferences. We've had to write about student-athletes losing their entire spring seasons, Olympians who had to delay their chance to compete on behalf of their countries in Tokyo, and club owners who may have closed their doors for the last time.
While all of this has been incredibly challenging, the resilience, adaptability and compassion of our readership has also been on full display. We've heard from a university that converted its rec center into a makeshift healthcare facility; an athletic director whose newly remodeled arena was overnight turned into a COVID-19 testing facility; equipment manufacturers that have transitioned their operations to making medical supplies; professional athletes offering free online clinics to youth and compensation to out-of-work stadium and arena employees; and fitness club owners who successfully made the shift to serve their members with virtual programming while their brick-and-mortar businesses are temporarily shuttered.
Many of the stories you'll read in this issue were not those we'd planned on telling, but they are nevertheless the stories that needed to be told. As we approached these pages, we took inspiration from the difficult decisions and changes we saw our readers making. In many cases, we adjusted our approach in hopes that we could support you, while also highlighting the extraordinary efforts our colleagues and partners are making in this time of crisis.
Given what we've seen thus far, I have no doubt that our industries will emerge stronger, smarter and more unified in our collective pursuit of promoting health and wellbeing. As has become a common refrain in the face of the novel coronavirus, "We're all in this together." From all of us at Athletic Business — be well and stay safe!
---
This article originally appeared in the May 2020 issue of Athletic Business with the title "Resilience." Athletic Business is a free magazine for professionals in the athletic, fitness and recreation industry. Click here to subscribe.