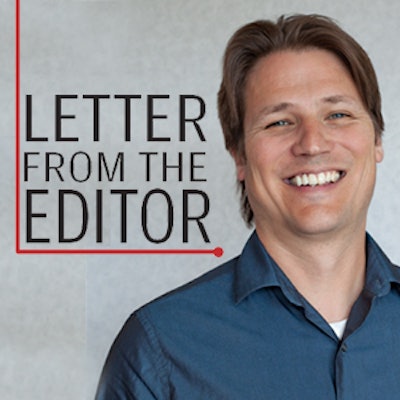 The Architectural Showcase is always an exceptional issue, but this one is just a little more special. Many of the facilities featured this year — as well as from years past — sat empty for the better part of the spring. Gleaming new rec centers were forced to close their doors, while state-of-the-art stadiums and arenas fell silent or were converted into healthcare facilities, COVID-19 testing sites or temporary housing shelters.
This is the right time to recognize these facilities as more than just buildings, but rather as vital hubs of entire communities. In many cases designers actually considered the possibility that these facilities might have to accommodate a crisis like the one in which we currently find ourselves, and their operators' and occupants' adaptability and willingness to help in a time of need are testaments to the kinds of people that inhabit these places.
At Athletic Business we often divide our coverage into three distinct industries — athletics, fitness and recreation. However, now more than ever, we see the common denominators of community and compassion emerge across all the professions we serve, and the varied concerns of a gym owner, a rec director and an athletic director are reduced to one simple directive — provide a safe environment for everyone that enters our facilities.
When this issue hits mailboxes, some of these facilities may be in the process of reopening, and the people who keep them operational will no doubt be navigating a host of uncertainties, weighing decisions that could carry life-and-death consequences. These are unprecedented times that call for unprecedented innovation and collaboration, and the facilities in this year's Showcase should be all the proof we need that our industries are capable of meeting current and future challenges.
---
This article originally appeared in the June 2020 issue of Athletic Business with the title "Unprecedented collaboration ." Athletic Business is a free magazine for professionals in the athletic, fitness and recreation industry. Click here to subscribe.