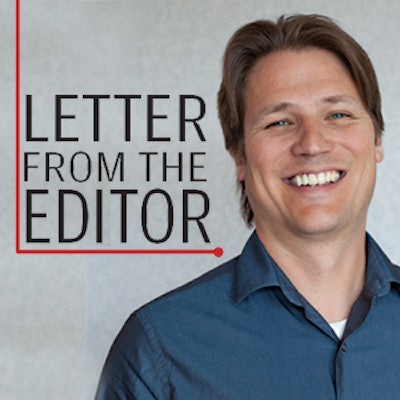 I'd like to have made it through this note without mentioning the ongoing pandemic, but let's get it out of the way. We've arrived at the first issue of 2021, and there really is a light at the end of the tunnel. All signs point toward distribution of effective vaccines, and plans are being made for fan-filled sporting venues later this year, as well as a full schedule of industry conferences, including AB Show in October.
It's appropriate to take stock in these developments, while also appreciating the hard road we've all travelled this past year. As editors we've been witness to the impacts of COVID-19 on all of the vertical markets we serve, to the point that we often lamented that the novel coronavirus was the only news left to cover. That said, the road ahead looks promising, and this issue, chock full of 32 impressive aquatics projects from across the country, is a refreshing way to welcome the opportunities awaiting all our friends and colleagues in 2021.
Talk of the past and future, however, leads me to one valuable personal insight from this year, which is the importance of being present in the moment. As lockdowns were implemented, conferences and entire athletics seasons were cancelled or delayed, and — in far too many cases — friends and loved ones were tragically lost, I think we all had time to realize and appreciate the things and people we'd taken for granted.
I hope that as we return to some sense normality, we do so with a renewed sense of gratitude for the truly miraculous gift of human connection. Sure, there is work to be done, and so it shall be. But maybe the next time we're rushing through a crowded convention center on the way to the next meeting, we might slow our stride, shake a few hands and just appreciate that we're all in this together.
To be sure, there will be more challenging days ahead, but I think I speak for everyone at Athletic Business when I say that we are grateful for all of our readers, friends and partners in the industry with whom we're still able to communicate through the pages of this magazine, and we're looking forward to sharing some great face-to-face moments with you in 2021.
---
This article originally appeared in the January|February 2021 issue of Athletic Business with the title "Sharing the moment." Athletic Business is a free magazine for professionals in the athletic, fitness and recreation industry. Click here to subscribe.