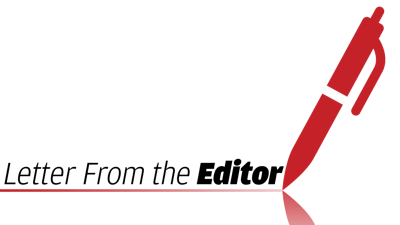 When my kids were little and I had to travel for work, I would sometimes call my wife and ask her to put them on a video chat so I could see them and say hi. Being little people, they were usually distracted by other things in their immediate environment, and I'd at best get a two-minute exchange before they found something more interesting than a video call with their dad. To put it mildly, those calls were not the same as being there to read them a bedtime story and kiss them goodnight.
Those calls from years ago remind me that virtual connections, of which there have been many lately, can't hold a candle to the immediacy of meeting in person, which is one of the many reasons I've looked forward to AB Show 2021 in San Antonio.
It's funny the things I find myself missing about industry events. The steady hum of the convention hall. The smell of coffee in the hotel lobby. Emptying the pockets of my sport coat many hours later back at the hotel — 20 business cards, three receipts, some loose change and a pack of mints. A live demonstration of a new technology, or a quick shot at the free-throw contest on the AB Show expo floor. While these little things are arguably not essential to my day-to-day work, they're tangible experiences — memories that tether me back to the people I've met in this industry. I find that invaluable.
When I return from this year's show, I'll undoubtedly be exhausted from being "on" for four days. However, by the time I return to my desk on Monday, it's the new faces I met the previous week, the friends I reconnected with, and the new products I discovered on the expo floor that will keep me inspired for months to come. That's just not something I'll ever take away from a Zoom call or a virtual convention. Technology bridged gaps for all of us over the past year and a half, but it clearly fell short of fully replicating the communal energy of live events.
If you're reading this, and you were unable make it to San Antonio this year, we hope you'll consider joining us in Orlando in 2022. We'd love to not only see you, but welcome your presence, too.