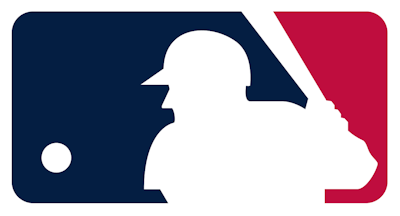 [Balkovec won her debut Friday night as manager for the New York Yankees' Class A Tampa Tarpons at Publix Field at Joker Marchant Stadium.]
Rachel Balkovec's softball career was cut short by a debilitating case of the yips, but she wasn't through with sports. After years as an athletic trainer and baseball hitting coach, the former Creighton and New Mexico softball catcher became the first woman named the manager of a major league affiliate when the New York Yankees earlier this year chose her to lead the Tampa Tarpons.
Balkovec's trailblazing has its roots in the Midwest. Growing up in Nebraska, she was encouraged by her parents to pursue her dreams and found her passion in baseball and softball at age 12. With aspirations of playing in the Olympics, she cherished the opportunities softball and the student-athlete experience could afford women.
"I never felt like I was being left out or pushed out of baseball," she said. "It was because I was so passionate about softball, and I had the opportunity to compete and be a serious athlete and to get a college scholarship."
Balkovec's college career did not go as planned. In her freshman season, she developed a condition known as the yips, in which athletes can struggle to execute skills in competition. Its effects can be felt by players at every level, including Major League Baseball.
She explained, "I was not able to throw the ball back to the pitcher. I had a ton of performance anxiety. I was OK in practice, but anytime the pressure was on, I was just an absolute mess." She added wryly, "I'm smiling about it now. But it obviously wasn't fun."
Balkovec's unexpected disruption on the softball diamond rapidly changed her self-understanding. "I lost my identity. I more or less had a career-ending mental injury," she said.
Instead of continuing to play, Balkovec was forced to learn quickly how to use the skills she exercised as a student-athlete to adapt to life after the game.
"Once you get out of college athletics and into the 'real world,' you realize that that experience as a college athlete is about so much more than just the sport itself," she noted.
As a manager, Balkovec can use the struggles she experienced to relate to players' challenges, promote the importance of mental health and help them succeed.
"I went through everything that they're going through right now," she said. "And what's more relatable is I really struggled and had really, really difficult, embarrassing experiences as an athlete, which is more relatable, by the way, than the superstar athlete that never had any problems and never had to work hard and just got it."
In two years playing for New Mexico, Balkovec managed just one hi in 14 at-bats but went on to become an expert in hitting. She became a hitting instructor for the Yankees organization in 2019.
Despite her hardships, Balkovec was grateful for the opportunity to play college sports, which she said came directly from Title IX. Now in its 50th year, Title IX laid the foundation for increased opportunity and access to competition.
"Title IX really set the stage for me unknowingly 50 years before all this is going on. It set the stage for me, where my own mother did not have opportunities to play sports at a high level. And here I am coaching men's professional sports."
At New Mexico, Balkovec found solace in weight training and wanted to work in strength and conditioning. Soon after graduating in 2009 with an undergraduate degree in exercise science, she secured a strength and conditioning internship at Exos sports performance and later was offered a graduate assistant at LSU. There was a catch, though.
The LSU position would not start for another year, and Balkovec had other paid opportunities that began immediately. Ultimately, she decided to hold out for the LSU graduate assistantship because she could learn from experts in sports performance.
This decision to work at LSU still informs the advice Balkovec would give student-athletes weighing their next job.
"I tell people, the best thing you can do is just find the best person in the entire world in your field and go work for them for free," she said. "Just go and get the best information when you're first coming out of college, so you set yourself up with a solid foundation."
In her quest to acquire expert knowledge, Balkovec relied on the advice of another female trailblazer: Sue Falsone, who became the first woman in major professional American sports to serve as a head athletic trainer when the Dodgers appointed her to that role in 2011.
Four years later, Balkovec broke her first baseball barrier when she became the first woman appointed to a strength and conditioning job in Major League Baseball.
Balkovec later earned another master's degree in human movement sciences at Vrije Universiteit Amsterdam in the Netherlands. While overseas, Balkovec conducted research on how hitters track pitches. The Yankees hired her as an organizational hitting instructor in 2019.
While her varied experiences have prepared her to be a pioneer in sports, Balkovec is squarely focused on making sure other women follow in her footsteps. She said a key way to change the hiring practices in professional baseball would be to increase the diversity of the candidate pools.
"If you look at a coaching application process that you might get 300 resumes for, you might see one or two women who've applied for that job," she said.
Balkovec is hoping to see structural changes and new mindsets for women in sports, adding, "We need to create more visibility, more pipelines to go, 'Hey, hey, hello, this is an opportunity for you.'"
Balkovec has publicly stated her desire to be a baseball general manager, something Kim Ng accomplished for the first time when she took over front-office duties for the Miami Marlins in 2020. The template is there for Balkovec to follow, but her nontraditional path to a professional dugout has her focused on the present.
"I'm worried about, again, getting quality information, being able to contribute and call it a quality way. And I'll let the rest take care of itself," she said.
Balkovec has felt her fair share of pressure as she has broken into a male-dominated industry. Still, her message for other people is simple: "Where should you go? It's go to the very peak of it, whatever that means to you."
Part of what has kept Balkovec grounded has been her refusal to let others' opinions stand in her way, saying, "By the time that I was discriminated against and had issues, it was like too late for anyone to convince me that I couldn't do it."
Balkovec has been the focus of national media attention the past several months and is aware of the expectations that can accompany people who break long-standing barriers.
She hopes her social media presence can add levity to the expectations placed on her and showcase her authentic self. Balkovec is a self-described goofball who enjoys dancing, and Tarpons players have affectionately given her the nickname "DJ Skip" as she sets the tone for their upcoming season, which begins Friday.
If there is one thing Balkovec hopes does not get lost among chatter from her supporters and naysayers, it's the human element of her personal journey.
"It's a lot of sacrifice. So I think just having people understand a lot of the decisions that I've made along the way would be something that I wish more people understood," she explained. "For me, success would simply be if I have all the players' respect, and I have a good relationship with them, and we've developed them even off the field as people. That would be a personal success."