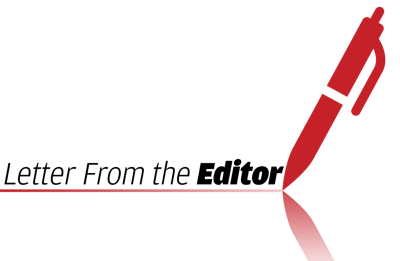 The 35th Architectural Showcase is in your hands. Chock full of 52 athletics, fitness and recreation facilities, this issue is as much a document of impressive venues as it is a chronicle of communities coming together around a single goal. While we encourage you to page through this volume and enjoy the spectacular photography of these outstanding facilities, you might take a second passthrough to read some of the stories that accompany those images.
As we put this issue together every year, I'm always amazed at the impetus for these projects — large and small — as well as the journeys taken to arrive at the building's grand opening. The people spearheading these projects don't just pick up a shovel and start digging. The planning process — feasibility studies, architect and site selection — often starts years before ground is broken, necessitating the support of entire populations and the raising of millions of dollars in funds.
Senior editor Paul Steinbach's feature on page 30 offers valuable insight into how a new facility comes together from start to finish. Informed by veteran architects, the piece details each step along a hypothetical seven-year planning and construction timeline, giving readers a rough outline of what to expect and when.
Lastly, if the hard copy of this year's showcase has left you wanting more, be sure to scan the QR code below to check out the new digital experience we've created online. It features every project, including additional photos and information about the facilities, all displayed in dynamic and engaging presentations.