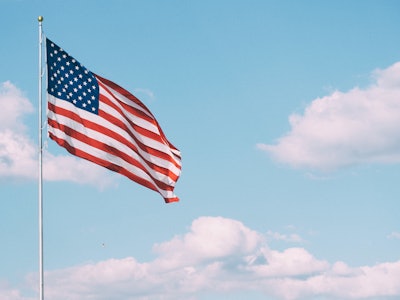 San Francisco Giants manager Gabe Kapler paused his national anthem protest in honor of Memorial Day.
Kapler had previously explained that he's decided to remain in the Giants' clubhouse during the national anthem because of his dismay at the "direction of the country" in the aftermath of last week's mass shooting at an elementary school in Uvalde, Texas.
On his blog, Kapler explained his decision to stand for the anthem on Monday.
"Today, I'll be standing for the anthem," Kapler wrote. "While I believe strongly in the right to protest and the importance of doing so, I also believe strongly in honoring and mourning our country's service men and women who fought and died for that right. Those who serve in our military, and especially those who have paid the ultimate price for our rights and freedoms, deserve that acknowledgment and respect, and I am honored to stand on the line today to show mine."
Kapler has expressed support for Everytown, an organization dedicated to ending gun violence. He said he also support Heart & Armor, an organization devoted to veteran health and linking the experience of veterans to civilians.