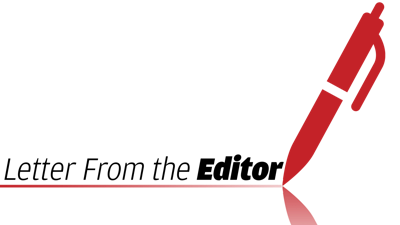 With school out and vacations on the menu, these warm months are a good time to step back, get outside and recharge the batteries. It's good for the soul, and it's good for one's mental health, which is a topic you'll see pop up repeatedly in this issue of Athletic Business.
As a publication that focuses on all aspects of facilities traditionally understood as promoting physical activity, we're increasingly seeing designers and operators place an emphasis on how these same spaces need to address the whole end-user — athlete, member or employee — which means designing buildings that accommodate not only fitness and competition, but wellbeing and rest, as well.
As we were assembling this issue, I was struck by where the topic of mental health surfaced: In one piece, Marc Clear of S/L/A/M collaborative discusses how locker rooms are being designed to alleviate some of the stress on student-athletes with designs that aim to promote community, rehab and wellbeing; senior editor Paul Steinbach spoke with Liz Nobis, the first mental health professional to be hired by the University of Pennsylvania's athletic department; two separate articles talk about why rec departments and club owners are increasingly offering outdoor fitness opportunities, with mental health benefits being one of the reasons.
After three Division I athletes died by suicide this spring, the importance of mental health has never been more apparent, and judging by the experts we spoke with for this issue, the athletics, fitness and recreation industries are aware of the problem and are motivated to address it.
The staff here at AB Media Inc. wishes all of our readers a great summer (that we hope will include at least a smidgen of self-care), and we'll be back in your mailboxes with a new issue in September!