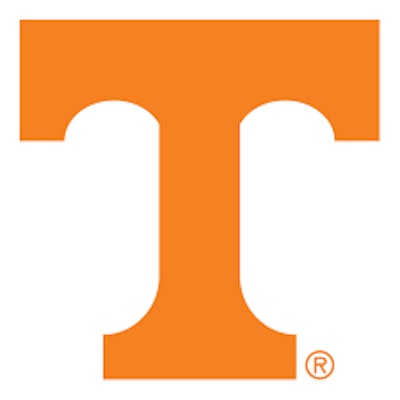 University of Tennessee vice chancellor and director of athletics Danny White is launching a strategic and aggressive five-year plan, called "Rise Glorious," for Tennessee athletics.
The plan — its name is derived from UT's alma mater song and represents the idea of achieving higher success — was made public Thursday by White and his athletic staff with the goal to address what matters by being bold while holding themselves accountable in the area of fundraising, according to a report by CBS affiliate WVLT in Knoxville.
White said he believes it's in UT's DNA to be a mover in college athletics, but he feels the athletic department has fallen off course. He wants to once again live up to the expectations he believes the university has the resources to achieve.
"Rise Glorious serves as a very clear roadmap for accomplishing Tennessee Athletics' mission of leading the way in college sports," White said. " This plan outlines why Tennessee Athletics exists and how we must approach each day in order to obtain all our specific goals for the next five years."
Tennessee student-athletes are playing a key role in the development and execution of a plan White believes will help develop the right championship culture for Vol athletes. He said athletes, coaches and administrators are all committed to being aggressive about winning.
While some universities across the country are experiencing a lack of support when it comes to athletics, White believes those trends may not apply to Vol Nation, based on his own observations of the UT fan base made over his first year and a half in Knoxville.
Tennessee initiated its athletics strategic planning process for athletics in the summer of 2021, establishing a steering committee, along with six sub-committees, each focusing in on the following areas: mission, vision and core values; student-athlete success; culture; resources; brand advancement and messaging; and competitive excellence.
As reported by rockytopinsider.com, each of those five topics has subtopics with strategic plans for both on and off the playing court/field.
According to Rise Glorious, which was published Thursday morning, Tennessee will be creating an "NCAA Championship Plan" for each program that will help detail and maintain a focused path to success. Ultimately, Tennessee's goal is that it "will win a national championship in at least one sport every four years; and each sport will achieve at least one national top-16 finish every four years."
In addition, an "SEC Championship Plan" is also being established for all Tennessee programs, with the goal that "each sport will win a conference championship at least once every five years; Tennessee Athletics aims to capture five conference championships in one academic year while averaging at least three conference championships per year over the next five years."
"There's no doubt that the goals that have been set are ambitious as Tennessee aims for conference championships and national championships moving forward," wrote Ric Butler. "That in itself was one of the most immediate takeaways from the publication on Thursday morning — the commitment to winning."
In addition, "The Power T" brand is a significant part of Tennessee's five-year plan. A Uniform Committee will be re-established to discuss uniform options for Tennessee moving forward, with student-athletes entrusted to grow the brand through uniform design. Another of Tennessee's objectives in the plan is to "create cohesion between the Lady Vols and Vols, both internally and externally," as one of the few schools that still distinguishes between men's and women's sports brands with the use of "Lady."
Tennessee will also look to equip all broadcasting platforms — ESPN, the SEC Network and the VOL Network — with new resources to build Tennessee's brand with different generations of Vol fans and would-be Vol fans.