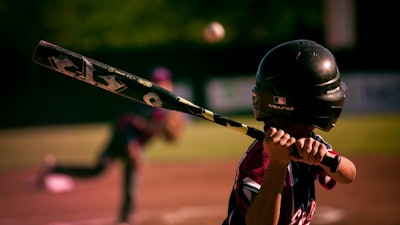 Unsplash/File photo
A sweet video of a moment from the Little League Southwest Regional Playoff final Tuesday has gone viral.
During the tournament game in Waco, Texas, pitcher Kaiden Shelton of Pearland, Texas, threw a wild pitch to batter Isaiah Jarvis of Tulsa, Okla., striking Jarvis in the head, according to an Associated Press report. Jarvis was wearing a batter's helmet, and he fell to the ground as people nearby came to help.
The day's most memorable scene, however, was an unexpected show of sportsmanship between the teams in the aftermath of a scary pitching error. pic.twitter.com/tTANlt78vY

— Chron (@chron) August 9, 2022
Jarvis was eventually able to walk on his own to first base. Shelton is also seen on the pitcher's mound appearing emotional. That's when Jarvis walked from the base to Jarvis and gave Shelton a hug. Jarvis also reportedly told Shelton, "Hey, you're doing great. Let's go." That's when others, including Shelton's teammates and coach, also gathered at the mound to console the pitcher.
"Hey, you're doing just great"

Oklahoma little leaguer gets hit in the head and then comforts the pitcher who is shaken up afterward pic.twitter.com/hYYLiy511K

— Jomboy (@Jomboy_) August 9, 2022
The gesture drew a standing ovation, and has since made its way around social media, garnering a lot of likes, shares and good vibes.
The AP reported that Pearland beat Tulsa 9-4 and advanced to the Little League World Series in Williamsport, Penn., which is scheduled to begin next week.