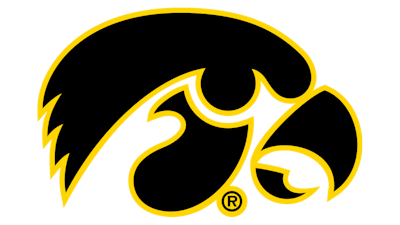 Tension between The Swarm Collective and the University of Iowa athletic administration prompted Iowa athletics director Gary Barta to release an open letter to fans last week expressing his and the university's stance on NIL.
He followed that up days later with additional comments during a Friday availability leading up to Saturday's TransPerfect Music City Bowl.
As reported by Hawk Central, Swarm CEO Brad Heinrichs used multiple media platforms to protest a lack of support from Iowa compared to its peers in the Big Ten and beyond. His grievances included the collective not receiving a mailing list of current season-ticket holders, the athletic department withholding a Swarm promotional video made by Kirk Ferentz (which was later released) and not receiving a table at the department's Hawkeye Huddle in Nashville leading up to the Dec. 31 bowl game against Kentucky.
On Friday, Barta commented further on the current relationship and how the two sides can become more closely aligned, Hawk Central reported.
"We both want the same thing," Barta said. "We want to promote the program, whether it's giving to the Swarm or giving to the I-Club or facilities, whatever it is I'm on board and I've been encouraging donors to give to the Swarm. I still have not talked to a single athletic director that said they've given up their mailing list or their donor information to their collective. I purposely reached out to a lot of them. Regardless of what others are doing, I just know it's not something that we're able to do. But we can continue to support the Swarm through other ways."
With The Swarm Collective focused primarily on the football and the men's and women's basketball programs. Barta also discussed whether a gender equity line could potentially be crossed, raising Title IX compliance issues.
"The Swarm has no responsibility for gender equity, I fully understand that I acknowledge that," Barta said. "Everything we do [as a university], we think through that lens of making sure we're fair to men and women. When it comes to name, image and likeness, we're going to continue to just make sure we're offering as much fairness to men and women as we can.
"Whatever we do to support the Swarm, it's really about how far we can go to promote it. And the biggest disagreement is not taking our personal information of our donors and our season-ticket holders. We're not going to do that. But we'll support them in many other ways."