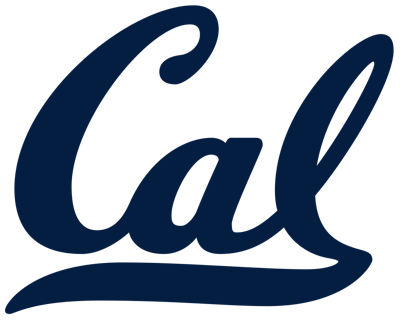 The University of California-Berkeley has launched a formal investigation into the manner in which athletic director Jim Knowlton and executive associate athletic director Jennifer Simon-O'Neill handled dozens of abuse allegations within the women's swimming program.
As reported by The Orange County Register, allegations that former Golden Bears women's swimming head coach Teri McKeever bullied swimmers on an almost daily basis spanned years.
Cal fired McKeever on Jan. 31, following an eight-month, $2 million investigation by an independent law firm.
Related: Cal Fires Legendary Swim Coach After Investigation Into Bullying
According to the Register, attorneys hired by the university have begun contacting current and former Cal swimmers and their parents as part of a follow-up investigation.
"The current investigation comes against the backdrop of months of mounting criticism of Cal from former and current swimmers, including Olympic gold medalists, and prominent financial boosters of the Golden Bears athletic program that Knowlton and Simon-O'Neill and other university employees prioritized athletic success over athlete well-being," Scott Reid of the Register reported. "Specifically, swimmers and their parents maintain that Simon-O'Neill and Knowlton's inaction led to dozens of athletes being subjected to McKeever's verbal, emotional and physical abuse and in some cases even enabled the coach's bullying."
In recent months, Knowlton and Simon-O'Neill have privately tried to distance themselves from McKeever, multiple sources told the Southern California News Group. However, university administration and athletic department officials — including Knowlton, Simon-O'Neill and Sandy Barbour, Cal's athletic director from 2004 to 2014 — received between 2010 and 2022 more than 30 complaints from Cal swimmers or their parents alleging bullying behavior by McKeever, according to interviews, university documents and emails obtained by SCNG.
Simon-O'Neill has been at call since 2008, and Knowlton has been athletic director since 2018.
Prior to her termination, McKeever's annual base salary had increased by more than 77 percent since 2010 to a total compensation approaching $3 million, the Register reported.
At the time of McKeever's firing, Knowlton wrote to Cal swimmers that he "was disturbed by what I learned in the course of reading through the report's 482 pages that substantiate far too many allegations of unacceptable behavior. I want to apologize, on behalf of Cal Athletics, to every student-athlete who was subject to this conduct in the past, and I want to thank everyone who had the courage to come forward and share their story with the investigators."
Thomas Newkirk, McKeever's attorney, said he was surprised by Knowlton's letter.
"Jim Knowlton, why he is apologizing to athletes when he knew how Teri coached the entire time he was there is beyond me," Newkirk said. "It makes no sense."