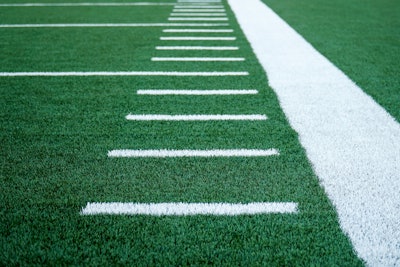 College football history was made Saturday as two women participated in games at Jackson State University and Shenandoah University.
According to SI.com, freshman placekicker Leilani Armenta became the first woman to play football in Jackson State University's program history. She is a defender on the JSU women's soccer team. An injury to the placekicker forced Coach T.C. Taylor to add Armenta to the roster for Saturday's game against Bethune-Cookman.
Armenta played soccer and served as a kicker at St. Bonaventure High School in Ventura, California. She successfully made 98 out of 105 extra-point attempts during her career and was perfect in all five field goals. She was recognized as First-Team All-Marmonte League in 2021 and received an honorable mention in 2022.
Haley Van Voorhis played safety for the Division III Shenandoah Hornets and became the first female non-kicker to appear in a college football game at the NCAA or NAIA level.
Van Voorhis, whoo is a junior at Shenandoah, played in the first quarter, registering a quarterback hurry — which led to an incomplete third-down pass by Juniata quarterback Calvin German. Shenandoah went on to win, 48-7, according to NCAA.
"I want to show other people this is what women can do, to show what I can do. It's a big moment. I made the impossible possible, and I'm excited about that," Van Voorhis told The Washington Post on Saturday.
It was an historic day in Canadian college football as well, as University of Manitoba kicker Maya Turner, in her second year with the Bisons football program, became the first-ever female to suit up, and score a point in a regular season U SPORTS football game. According to the Bisons' website, Turner's 21-yard field goal with 9:42 to go in the second quarter against the Regina Rams was the history-making moment, set up by 41 passing yards by starting quarterback Jackson Tachinski, and a ten-yard rush.