Your Customers Don't Ask For Much - So Give Them More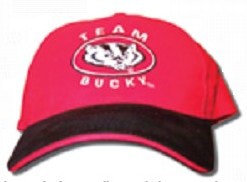 We in college athletics ask a lot of our fans. Above all, we ask for their loyalty - which increasingly takes the form of money. From preferential seating programs to concessions and souvenir prices that push the limits, athletic departments' vigorous pursuit of revenues to balance department budgets is putting the squeeze on our customers - be they fans who buy tickets or companies that purchase air time.
So, would it kill us to say "thank you"?
Really, what most fans want in return is very simple - a quality product on the field or court, a quality experience in the stands, and above all, our appreciation. Providing outstanding customer service is in theory simple to put in place, but in recent years it seems as though the concept has been moving toward extinction. Now more than ever, it should be the foundation of all athletic departments' business planning. You've heard the saying, "Change before you need to change, because by then it's too late". There is no truer statement when it comes to customer service.
Other than contact through the ticket office, fans have more direct contact with the concessions staff and game program sellers than possibly any other part of the athletic department. Through these game-day transactions, fans develop an impression about the athletic department as a whole. While you might be deservedly proud of your customer service in these areas, the increased demands on fans in recent years require that you work to exceed your guests' expectations.
These assumptions have led the National W Club, the alumni letter winners organization at the University of Wisconsin, to introduce "Team Bucky," a new customer-service initiative named for the school's mascot. The W Club has more than 1,000 team members working during a typical home football game. In addition to full-time employees, a large number of part-time and volunteer staff work the games. It was our opinion that to achieve the customer-service objectives we desired, we had to make it fun for those taking part. Accordingly, we designed a Team Bucky logo to appear on baseball caps and badges that we distributed to all staff members. Everyone is required to wear these at all events.
More important, we established a set of simple initiatives that serve as the foundation of our efforts. We began to do some research of literature relating to customer service and quickly found that we were being led in the direction of those companies that have historically excelled at customer service, such as Nordstrom's, Disney and the Sacramento Kings.
What we discovered while attending a three-day customer service seminar at the Disney Institute was that the Disney method included most of our customer-service ideas but in a more organized form. Disney World and the college-athletics arena, after all, have a number of similarities. Both have a product to sell, and both are dependent on people willing to pay admission to take part in the experience that we have to offer. Also, the sale of food, beverages and soft goods is an important part of the overall objective of both. The most glaring difference is that our fans might attend 20 or more college athletic events a year, depending on their sports interest, whereas Disney might see their guests on only a few occasions during their lifetime. Disney has a wide variety of opportunities to create positive experiences for their guests, whereas the athletic experience is significantly more limited. This suggests that we should place an even higher priority on customer service than Disney, since we see our fans on a more regular basis and offer fewer opportunities during events to make a positive impression.
When you think about customer service in your environment, you can't be lured into believing that customer service is only about what happens at the point of transaction. Making sure your staff smiles and says "thank you" is only one piece of the puzzle. While human interaction may be the most critical aspect of the customer-service philosophy, you must take a close look at your entire environment. Remember, your staff is not managing a crowd, they are managing an experience. Ask yourself: What are the physical characteristics of your settings? What are the first visual impressions someone will have of your environment? Is your stadium (or arena, or concessions stand) inviting and appealing? What are the sounds you hear and the aromas you smell? What types of music, announcements or video are playing in public places? What are you providing to enhance the experience? One of the best things you can challenge your staff to do is to put themselves in your guests' shoes. They might be surprised by what they see - and learn.
It is only by paying attention to detail and making sure people are consistent in their approach that your efforts will be successful. For Team Bucky, we began by developing some very simple guidelines for customer service, which we printed on small cards and gave to every member of the team. These guidelines apply to and are followed by everyone, from management on down:
• Make eye contact and smile • Greet and welcome each and every guest • Provide quick and efficient service • Display appropriate body language at all times • Preserve the Team Bucky guest experience • Thank each and every guest
To help ensure the application of this initiative, we now employ two quality control supervisors who roam the facility during events. These supervisors have a checklist of items to review as they move about the venue. In addition to our customer-service expectations, items include concessions-stand appearance and organization, and employee dress and personal appearance. Our supervisors are instructed to deal with any concerns immediately and to do so in a positive and constructive manner. We also give these supervisors and our stand managers the opportunity to give "Bucky Caught You" cards to anyone providing a level of exceptional customer service. These cards indicate that this individual has done something to exceed a customer's expectations. We then use these cards to conduct random weekly drawings, the winners of which receive a special gift.
Prior to each event, we remind our managers as they check in to promote the Team Bucky customer-service initiatives. We also always include Team Bucky information and updates in our weekly newsletter to our managers.
Exceptional customer service all comes down to attitude and team spirit. It's about the experience that you want your guest to have, and providing a map to get there. Take a closer look at your operations, think of the impact that exceptional customer service can have and act immediately to make it happen. Your reward will be a stronger relationship with your fans.