The Proliferation of Day Spas of Various Sizes and Types Is a Trend That Spells Opportunity for Health and Racquet Clubs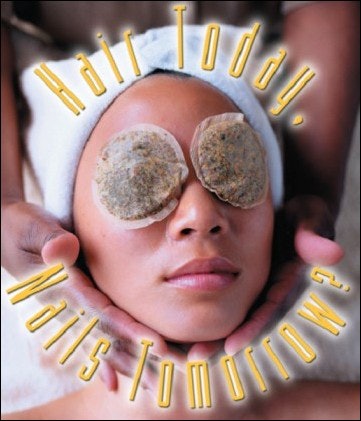 In the suddenly sizzling spa market, the numbers tell a spectacular success story. Spa revenues grew 152% between 1997 and 1999, and spa visits jumped 70% over the same period, according to the International Spa Association. Spa-Finders, a leading industry marketing firm, says that one subset of that market, day spas, grew by a whopping 2,000% in the 10-year period beginning in 1987.
Not only is there explosive growth within the spa industry, the growth appears to be being spurred by the same population that has fueled the national increase in the membership of commercial health clubs. For example, a 1999 survey conducted by Martin Akel & Associates and published in American Spa magazine found that spas based in fitness centers represent the most popular choice among men and women who patronize spas (60 percent choose this type of spa). The day spa, or salon-based spa, is a distant second in popularity, with 30 percent of spa-goers choosing that experience.
A 2000 study by Pricewaterhouse Coopers concluded that the three factors most affecting growth in the spa industry are:
1) The fitness and prevention focus of an aging population;
2) The need to escape work-related stress; and
3) The value of the spa experience as an alternative or complement to other leisure activities.
All three suggest that the proliferation of spas of various sizes and types - from day spas located in dermatologists' offices to strip malls to luxurious resorts - is a trend that spells opportunity for health and racquet clubs.
In planning the addition of spa services, it is critical for commercial club owners to recognize that although the demographics and motivations of spa patrons and health club members are similar, the appropriate atmosphere for the two environments is decidedly different. Whereas health and athletic clubs expend a significant amount of effort creating an exciting, high-energy climate for exercisers, the spa-goer is seeking a much more subdued and sometimes cocoon-like environment. Spa planning should take this fact into consideration. For instance, the ideal location for a suite of treatment rooms is adjacent to existing locker rooms with direct access from them. In this same spirit, a lounge area (sometimes called a "whisper zone" or robe lounge) is also recommended to help spa patrons make the transition from the noise and light of a conventional locker room to the calm and peace of a spa treatment room.
Also affecting design particulars is spas' varying lineup of services. For example, a significant portion of local day-spa business is done in salon services - hair and nails. This can be a potentially high-revenue component of a club-based spa, and for this reason should be considered for inclusion. However, from a planning perspective, it has several important differences from the massage, skin-care and body treatments that are the backbone of any spa operation. Simply put, a salon is noisier and sometimes smellier than other components of the spa business, and it is one that does not require customers to disrobe to receive services. As a consequence, when deciding where to locate a hair or nail salon within the spa suite, operators should keep in mind that these patrons may very well not venture into other parts of the building on any given visit, and will expect convenient access for these services.
For commercial health and athletic clubs, development costs for spas can vary greatly and often depend on the possibilities allowed by the club's existing facilities. New, freestanding spa buildings seldom cost less than $350 to $400 per square foot to build (excluding furniture, fixtures and equipment) and can cost significantly more. If there is existing space that can be converted, the costs can be, of course, much lower.
Commercial clubs may have a significant advantage in the area of construction costs. Locker rooms, steam rooms, hot tubs and other such spaces are at the high end of the cost-per-square-foot continuum. To the degree that a club can position its new spa treatment rooms to take advantage of existing bathing and changing facilities, significant cost savings can be realized.
The heart of any spa facility is its suite of treatment rooms. The basic treatment room is 90 to 120 square feet in size and includes dimmable lighting, a hand sink, a countertop and storage cabinets. All treatment-room walls should be constructed so as to minimize the impact of sound, vibration and odor from neighboring spaces. The basic cost of a treatment room ranges from $40 to $55 per square foot (excluding furniture, fixtures and equipment). Massage rooms tend to be the most numerous, since this treatment, in all its forms, normally accounts for 50 to 60 percent of the services given. An FF&E package costing between $2,500 and $4,500 should be sufficient to make a treatment room suitable for massage.
Beginning with the basic treatment room template introduced above, a facial room can be created by adding a slightly more expensive treatment table and specialized equipment to administer skin-care treatments. Although construction costs will probably not increase, equipment often costs between $5,000 and $8,500, but can easily soar above this range. It is not only possible, but advisable to create rooms that are adaptable to either massage or facial treatments. The only significant difference between the two is the equipment package.
Other services like herbal wraps, mud treatments and hydrotherapy require a greater investment in both construction and equipment. While room size will remain unchanged, rooms accommodating these services will require floor drains, ceramic tile floors and walls, and more extensive plumbing. Construction costs for these rooms approximate those of rest rooms and locker rooms - roughly $85 to $95 per square foot. Equipment packages for wraps, mud and other body treatments can cost from $2,800 to $4,500, depending on what specific treatments the spa offers. Hydrotherapy equipment packages usually include a tub (with pumps and a water purification system), a Vichy shower and a Scotch hose, and are the most costly: An equipment package such as this might cost $15,000 to $25,000.
Keep in mind that massage, skin care and nail services will likely be the most popular, and they should be considered the core of a club spa's business. If hair services are offered, they may also be among the top revenue generators. Wraps, microdermabrasion and hydrotherapy are all examples of spa services that are likely to be less popular among club spa patrons and, therefore, optional.
The spa business is a rather management-intensive one and many operational decisions are made earlier in the planning process (and considered in greater detail) than they are in more mainstream athletic facilities. A clear vision of exactly how the spa will operate and what treatments it will offer are necessary to devise an optimal facility design. Therefore, a commercial racquet or health club entering the spa business should utilize the abilities of a seasoned spa manager or management company.
Operating margins in day spas across the United States average 14.3 percent. For club-based spas, the average is 21.7 percent - the highest margin of all spa types. Maintaining this margin necessitates prudent labor management and consideration of several other operational areas.
Despite all the similarities in customer profile between health clubs and spas, they are two very different businesses. The most obvious difference is that spa services are given one on one by appointment - there is no such thing as a self-service spa. This means that every revenue-generating activity in the spa needs to be scheduled and staffed by someone. Among other things, this places a premium on maintaining a steady pace of business throughout the operating day. A balance also must be struck between having enough staff on duty to meet demand and keeping control over the spa's staffing costs. On average, labor and associated costs represent 48 percent of gross revenues. Obviously, mismanagement of this cost item will result in diminished profit margins.
In an attempt to unburden themselves of the payroll costs of employees, spa operators sometimes try to rely on the services of independent contractors. Well-operated spas, however, must exercise a fair amount of control over the quality and pace of therapists' work. Club operators should keep in mind that doing so can place them at odds with Internal Revenue Service labor classification criteria.
Furthermore, there is a constant need for training and retraining of staff. Medical science and research spawn many of the cutting-edge therapies that capture the interest of today's spa patron. Microdermabrasion and non-surgical face-lift are two examples. Even though non-medical personnel can successfully administer many of these treatments, they require a fair amount of training and retraining to achieve the desired quality control. Likewise, cross-training of staff is increasingly necessary. As spas continue to bundle services, staff may be asked to perform more than one service for the same client, so all staff must be knowledgeable about complementary services and be able to up-sell those services. Cross-training is also valuable because some forms of treatment are unduly hard on the therapist. Most massage therapists, for example, cannot comfortably maintain a schedule of more than six treatments per day over time - and fewer for the more strenuous massage disciplines such as deep-tissue massage.
Staffing aside, there are a number of other, equally important operational issues. Marketing is a key determinant of a spa's success. Even though the industry is growing exponentially, a great many people are new to the world of spas and, while they are curious and willing to be introduced, the atmosphere, concepts and even the language of "spa" are new to them. Careful attention paid to the spa's marketing efforts, in particular how advertisements are perceived by the club's membership base, is critical. Likewise, there may be significant interest in spa treatments outside of the club's membership - people for whom a visit to the new spa may also be their introduction to a health club. In any case, a marketing and promotional plan - both prior to and long after opening day - will be necessary. This will certainly include an in-house promotional campaign aimed at club members, a services menu and other collateral materials. In addition, it may well entail outside advertising, logo design, a public relations campaign and cooperative marketing with physicians, beauty salons or other related businesses in the area.
Spa retail is potentially a very lucrative operation, as well. Skincare services can generate as much as $1 of retail sales - in the form of lotions and so forth - for every dollar of service revenue. From a retail perspective, skin care is king. The ratio for other spa services is not as strong but overall, on average, the spa industry sees 30 cents in retail revenue for every dollar of service revenue. Attaining or exceeding this benchmark means that managing the intricacies of retailing is critical to the success of a spa. Inventory control, merchandising, sales training and purchasing are all critical parts of the formula for retail success.
Sanitation and housekeeping are just as important in a spa as they are in a health club environment. Hydrotherapy tubs, Swiss shower stalls and pedicure stations will require constant cleaning and sanitizing. Likewise, spa treatments require a steady supply of fresh linens (sheets, pillowcases, towels, bathrobes, slippers and so on) and the means to process them. In all likelihood, an on-site laundry will be required to meet this demand. If the club already has an onsite laundry, operators may need to consider upgrading it to increase capacity. Also necessary to providing these functions are the services of a day porter or spa attendant who will be the spa's first line of defense against odor, supply logistics and sanitation problems.
The demographic similarities between athletic, racquet and sports club members and spa-goers are demonstrable, and the motivations of the two groups are likewise very similar - to look and feel better as individuals. Clearly, spas constitute a potentially significant source of revenue for commercial clubs. According to the International Health, Racquet and Sportsclub Association (IHRSA), higher Total Revenue-per-Member (TR/M) is a salient characteristic of the most successful club operations. At an average of $60 per service (40 to 50 percent of which is commonly realized as net profit), the potential for any club to boost its TR/M through spa services is very real and a not-to-be-missed opportunity.