As state governments slash school budgets, athletic departments adjust accordingly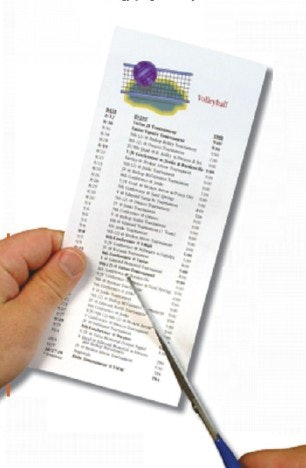 Grim economic times have forced high school athletic directors and state association officials from Hawaii to Florida to rethink how they operate their sports programs - or, in some cases, whether they'll be able to operate them at all.
As winter sports commence in Utah, for example, student-athletes and administrators remain at the mercy of the state Legislature. Senate Bill 154, passed last spring and up for discussion and a vote in February 2004, is an education reform law designed in part to stretch educational dollars. Among the possibilities created by the bill is a redefinition of what courses and activities public high schools should offer. Translation: Fine arts, sports, extracurricular and applied technology programs may be on the chopping block.
Even though at least one state senator has assured the Utah High School Activities Association that sports are not a target, UHSAA officials remain skeptical. "We have a lot of concerns," Evan Excell, the association's executive director, recently told The Salt Lake Tribune.
He's not alone. Public schools in most states continue to reel from steep budget cuts in education. But while UHSAA administrators must sit tight and wait for the next legislative session to determine their future, associations in other states have taken matters into their own hands.
Last year, the Florida High School Athletic Association reduced team schedules in all sports except revenue-generator football by about 10 percent. The Oklahoma Secondary School Activities Association took that strategy a step further and cut most 2003 spring sports schedules by about 20 percent - a strategy that extended to all sports except football and basketball for the 2003-04 school year.
The past two academic years in Oklahoma have seen more than $200 million in budget reductions and layoffs of more than 5,000 teachers and coaches. Danny Rennels, executive secretary of the OSSAA, says it's difficult to pinpoint exactly how much money the abbreviated schedules have saved districts so far, but he calls the savings "significant."
Shorter seasons make sense, proponents argue, by reducing athletic budgets, defraying the costs of hiring substitute teachers to cover for coaches on the road, keeping students in the classroom more often and easing the overlap of some sports seasons. "Our superintendents and principals have asked us to become part of the solution, not part of the problem," Rennels says. "These schedule cuts will remain in effect until the budget crisis in Oklahoma subsides."
That may be awhile. Oklahoma lawmakers promised the state's 544 school districts about $2.04 billion during fiscal year 2002 but were only able to deliver $1.87 billion - a shortage of approximately $170 million. The outlook for this fiscal year is just as bleak. "If we can save each district a few hundred dollars, it will be worth it," Rennels says of the schedule reduction. That's where we are right now."
Here's where Wagoner (Okla.) High School was last year, before the OSSAA stepped in: Many sports for the 2003 spring season, namely boys' and girls' track, tennis and golf, were already gone. And budgets for 2002 fall sports were cut back to include only the essentials - although booster-club members stepped in to help cover the costs of clinics and away-game meals.
But thanks to the OSSAA's edict and tireless fundraising by coaches and players, Wagoner was able to reinstate golf and tennis before the 2003 season began, plus maintain all of its fall sports programs this year, says Joe Gordon, athletic director for the Wagoner Public School District. He says that implementing a pay-to-play policy was never seriously considered. Instead, student-athletes sold concessions at events where previously no concessions were available, local groups made generous donations and a silent auction held during halftime at a basketball game proved highly successful. "The kids are aware of the situation and don't complain about anything," Gordon says. "It boils down to this: What's worse - playing fewer games or no games at all?"
Rennels says public reaction statewide to both the cuts and retaining full schedules for football and basketball has been positive. "When we're operating under the pretense that we're doing this for budgetary reasons, it's really tough to argue with keeping sports that generate revenue," he says. "When we made the decision to reduce the number of sporting events, everybody said, 'Damn, there really is a problem here.' Cutting baseball games had more of an impact on people than eliminating an English teacher."
High schools in Hawaii have yet to follow the lead of Oklahoma and Florida by shortening their athletic seasons, but James Kitamura wouldn't be surprised if they do soon. Kitamura, athletic director at Kauai's Waimea High School, must purchase equipment for 33 sports during the 2003-04 school year with just $10,000 - Waimea's allocation after Gov. Linda Lingle mandated cuts of more than $12 million within Hawaii's Department of Education budget. Waimea needed about $3,000 of that budget just to refurbish equipment for its football teams this fall.
In early August, Kitamura feared some of the school's junior-varsity programs would run out of money by midseason. But after rallying parents to successfully pressure local and state leaders to fund all fall sports programs for the entire season, those fears were laid to rest - for now.
"We'll see what happens with winter sports," Kitamura says. "It's going to be a mess if the state doesn't fund them. What are we going to do with these kids?" Waimea High is located in one of the island's poorest areas, he adds, and families do not have enough money to cover a pay-to-play sports program. As a result, all Waimea student-athletes, in all sports, must work shifts in the concessions stand at Hanapepe Stadium during home football games. About $25,000 is generated by selling everything from hot dogs to full-plate dinners prepared in-house by volunteers during daylong cooking sessions, Kitamura says. That money is used to fund the rest of the school's sports programs.
Private schools aren't immune to state budget woes, either. Back on the mainland, athletics and other activities at private schools in Illinois were temporarily on the bubble in July when Gov. Rod Blagojevich ordered $4 million chopped from the state Board of Education's administrative budget. Among the eliminated positions were those in the department's "nonpublic school recognition" program, which examines the curriculum and facilities of private schools. The department "recognizes" the schools before they are considered for membership in the Illinois High School Association.
IHSA leaders, who didn't anticipate the cuts, assured their 118 private-school members that the state's action would not impact their current or future status with the association. But the governor's decision forced the IHSA to consider changing its bylaws regarding how private schools are recognized and threw into limbo the future of sports and other activities at private schools in Illinois. The issue remained unresolved in early fall.
"It's not that kids and parents necessarily choose schools because of their athletic programs," says Larry Schulte, athletic director of Alleman High School in Rock Island, Ill., where about two-thirds of its 491 students participate in sports. "But let's face it, if you did not have athletics and other activities, they would choose a different school. As a private Catholic school, and with the economy the way it is, we have to be concerned about marketability. That announcement coming out of the governor's office got us some very adverse publicity. I spent an entire day this summer doing nothing but fielding e-mails and telephone calls from parents running scared."
Parents aren't the only ones running scared. The lingering recession has athletic administrators wondering why their departments are continually caught in the political crosshairs - especially considering that numerous studies indicate students benefit both academically and socially from any kind of extracurricular activity. "Anything that has to deal with kids shouldn't be cut first," Kitamura says. "There is plenty to cut from the top down."