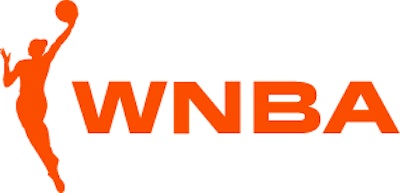 Safety concerns and related travel needs for WNBA star Brittney Griner, along with requests from other WNBA players regarding charter flights, could force the league to change its rules.
The Associated Press reported Wednesday that if Griner, who is a free agent but has said she'll return to Phoenix, needs special travel accommodations such as chartered flights, the league will have to come up with a plan outside of its current policies.
Nearly a year ago, Griner was detained by Russian authorities at an airport near Moscow and accused of carrying a marijuana vape, which is illegal in Russia. The U.S. State Department determined in May that Griner was being "wrongfully detained" by Russia, becoming a pawn between the United States and Russia amid Russia's invasion of Ukraine. After she was convicted in Russia and spent nearly 10 months in custody there, Griner was finally able to return to the U.S. in a prisoner swap between the U.S. and Russia on Dec. 8.
Related: After 10 Months of Wrongful Detainment in Russia, WNBA Star Griner Released in Prisoner Swap
Related: WNBA's Engelbert: 'Inspired by Courage' of Russia-Imprisoned Brittney Griner
Related: 'Terrified I Might Be Here Forever': WNBA's Griner Writes to Biden From Russian Custody
Related: Biden Administration: Brittany Griner Wrongfully Detained in Russia
Going forward, the safety of Griner, who is a free agent but has stated she'll return to play for the Phoenix Mercury, when traveling will be a top priority for her team and the league.
"We are very cognizant of BG's unique situation," WNBA Commissioner Cathy Engelbert told the Associated Press. "We've been planning and we've been thinking it through with security experts, BG's side, our side. We'll find the right time to comment on it when she signs with a team."
While Griner's safety needs are unique, other WNBA players have raised the issue of traveling via charter flights, which teams have previously deemed too costly, and is currently contrary to the collective bargaining agreement between the union and the league. The current agreement requires that all teams fly commercial and doesn't allow teams to charter flights. Any change in that would have to be approved by the union and the league, the AP reported.
"No one wants to make this work more than me," Engelbert told the AP. "That's why we're working so hard to transform the economic business model. We've had positive changes over the last couple years, but we're not going to jeopardize the financial viability of the league. We are on the cusp of something big here."
According to the AP report, Engelbert says it would cost the league about $25 million per season for each of its 12 teams to charter flights to every game. That number has increased about $5 million from previous estimates due to the new 40-game WNBA schedule in the coming season, fuel costs and other factors.
The estimated cost per franchise to charter flights would be about $2 million. Air travel expenses for each team now are about $150,000, according to two people familiar with the costs, as reported by the AP. The people spoke to the AP on the condition of anonymity because they weren't authorized to publicly address the issue.
"We did it last year for the Finals and we have experience on how much it costs for routes we need to fly," Engelbert told the AP. "We are monitoring and updating our analysis. We are going to try and get an economic model to fund this as soon as we can."
In 2021, the New York Liberty were fined a WNBA record $500,000 for chartering flights to away games during the second half of that season.
Breanna Stewart, who announced on social media that she'll play with New York on Wednesday, started a social media campaign to try to help get chartered flights for the league.
She tweeted on Jan. 22: "I would love to be part of a deal that helps subsidize charter travel for the entire WNBA. I would contribute my NIL, posts + production hrs to ensure we all travel in a way that prioritizes player health + safety, which ultimately results in a better product. Who's with me?"
Many current and former WNBA and NBA players offered their support. However, any change to travel restrictions would have to be voted on by the union and the league.
"We would need a commitment to it in perpetuity," Engelbert said. "That's $250-300 million. Look at the gate and media deal and sponsorship dollars. We're not close to being able to afford $250 million over the next decade."
Stewart said on Wednesday that she knows it "won't go from zero to 100. Obviously we would love to have a charter company come in and get sponsors for the entire year. If we can be able to pick and choose the flights whether it's the East to West Coast trip or you know the worst back-to-back. ... Right now it's just a no. Maybe it can be a maybe or a yes sometimes. No is really hard to work with."
WNBA players are used to flying charter flights. That's how they traveled in college.
That's because Title IX legislation requires universities to have equal opportunities for their men's and women's athletic programs. The NCAA flies both the men's and women's teams on charter flights for its marquee college basketball tournament if they are more than 400 miles from the site of their game.
That legislation doesn't apply to pro leagues, so NBA teams chartering between cities has no effect on what WNBA teams do.