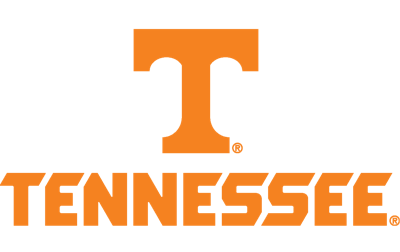 Despite having a replacement set of goalposts on hand, the University of Tennessee surpassed in two days a fundraising goal of $150,000 to replace the goalposts torn down in the wake of Saturday's upset football victory over Alabama at Neyland Stadium.
According to The Washington Post, the appeal from Tennessee football's Twitter account went like this: "Y'all remember how we tore the goal posts down, hauled em out of Neyland and dumped em in the Tennessee River? Yeah that was awesome. Anywho, turns out that in order to play next week's game, we need goalposts on our field. Could y'all help us out?"
An athletic department spokesman said in an email to the Post that supporters were invited to contribute to an online fund called Volstarter that supports the school's "My All" initiative, a campaign launched last year that "aims to impact each of Tennessee's 20 varsity athletic programs by providing championship resources to support student-athletes' academic and competitive pursuits."
"This specific campaign was launched by the Tennessee Fund in conjunction with campus/UT Foundation as a fun way to engage donors, as many had asked how they could support and continue the celebration that began Saturday night," said Tom Satkowiak, an associate athletic director of communications.
As of Monday evening, the "New Goalposts Fund" had raised nearly $152,000. There were options for a $16 donation representing the number of years since the Vols had beaten their SEC rival, a $52.49 donation that represents Saturday's final score and a $1,019.15 donation that represents the sellout crowd of 101,915 at Neyland Stadium, the Post reported.
"We thought this was a fun way to invite Vol Nation to continue in the celebration," Danny White, the school's athletic director, told ESPN. "We had heard before and during the game that the fans would support a celebration, no matter the cost, so we leaned into that enthusiasm."
But according to the Post, not everyone backed the university shaking down the public for donations on the heels of a historic win, with some tweeting about tuition (just over $13,000 for in-state students) and one suggesting "we could just go for two every time."
Then there are the existing war chests that make skeptics wonder why any leverage for financial support of goal-post replacement was deemed necessary. The Tennessee athletic department operated at a six-figure surplus during the 2021 fiscal year, the Knoxville News Sentinel reported in January, and withstood the impact of the coronavirus pandemic "because of a $23 million league-wide supplemental bailout from the SEC." The department paid $5.4 million (4 percent of total operating expenses) in severance to coaches and administrators, including former athletic director Phillip Fulmer and assistants on former football coach Jeremy Pruitt's staff, the outlet noted.
Coach Josh Heupel earns $5 million annually.
As AB Today noted Monday, the SEC's most recent payout to each member school topped $54 million — a $10 million increase from the previous year, according to ESPN. Meanwhile, the cost of one goalpost is around $15,000.