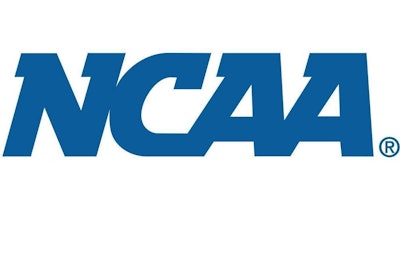 Mercer University has been reprimanded by the NCAA's Division I Committee on Infractions for releasing a public statement prior to the conclusion of the infractions process.
According to a statement on the NCAA's website, by releasing the statement, Mercer had violated the NCAA's public disclosure rules.
On Sept. 30, the Committee on Infractions was scheduled to hold a press call to discuss its findings in the Mercer infractions case, which involved the school's failure to monitor its cross country program. Prior to that call, the school released a public statement, in violation of NCAA rules — adopted by NCAA member schools — that specifically limit public announcements and disclosures related to infractions cases.
"Failure to meet these requirements undermines and inhibits the [committee's] ability to effectively manage and resolve its case docket and ensure the professional and civil decorum of all parties appearing before it," said Dave Roberts, chair of the Division I Committee on Infractions and special assistant to the athletics director at Southern California.
The committee expressed concerns about factual inaccuracies included in the school's original statement but noted that Mercer promptly acknowledged the violation and implemented corrective measures.
The committee also cautioned that while Mercer's additional penalties would be limited to a public reprimand, future violations of public disclosure rules in infractions cases may be met with more significant penalties, including extensions of probation or additional fines.
The Committee on Infractions found that the Mercer women's cross country program committed recruiting violations, according to the committee's decision. Additionally, the former women's cross country and track and field head coach violated head coach responsibility rules, while a former assistant coach violated ethical conduct rules. As a result of these violations, Mercer failed to monitor its women's cross country program.