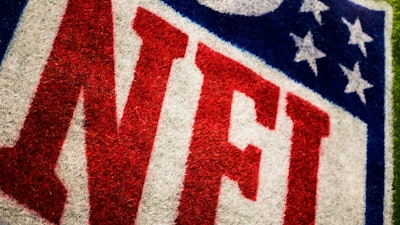 A pair of House Democrats on Thursday pressed NFL commissioner Roger Goodell for more details on the league's probe of the Washington Football Team.
Rep. Carolyn B. Maloney (D-N.Y.), chairwoman of the Committee on Oversight and Reform, and Rep. Raja Krishnamoorthi (D-Ill.) sent a five-page letter to Goodell asking him to produce by Nov. 4 "all documents and communications obtained in connection with the investigation into the WFT, its management, its owners, and any other matter relating to or resulting from the WFT investigation."
The letter notes that NFL attorney Beth Wilkinson conducted more than 150 interviews, while collecting more than 650,000 emails and other documents.
"We have serious concerns about what appears to be widespread abusive workplace conduct at the WFT and about the NFL's handling of this matter," the letter states.
NFL spokesman Brian McCarthy acknowledged receipt of the letter to The Washington Post and said, "We look forward to speaking to Maloney's office soon."
The letter comes after 10 former team employees sent a public letter to the CEOs of the league's major sponsors, including Nike, Amazon and PepsiCo, requesting that the companies demand the NFL release detailed findings from the investigation.
The NFL said that Wilkinson has not yet released a public report of her nearly year-long investigation.