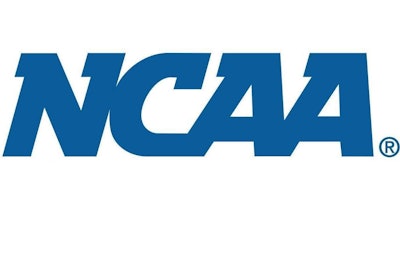 The Division I Council introduced several proposals into the 2021-22 legislative cycle, including a proposal that would define a senior minority administrator at both the campus and conference levels.
The legislation introduced into the 2021-22 cycle includes proposals that would:
Establish the definition of an institutional senior minority administrator as the highest-ranking ethnic minority administrator involved in athletics on campus and a similar definition for the position at conference offices.
Reduce the number of recruiting person days in men's basketball from 130 to 100.
Allow men's basketball coaching staffs to prerecord messages for banquets attended by prospective student-athletes, with some restrictions.
Reduce the number of official visits a men's basketball prospective student-athlete can take from five to three during each of three periods: junior year of high school, senior year of high school and postgraduate. The length of official visits also would be reduced to 36 hours from 48. The Council introduced similar proposals for women's basketball earlier this year. Committee members believe many student-athletes are taking official visits because they can and not because they intend to attend a school.
The earliest the Council will vote on these proposals is January. The traditional cycle calls for votes in January or April.
Based on the reported lack of support from the NCAA Division I membership, Division I Men's Basketball Oversight Committee did not recommend the return of the NCAA College Basketball Academy in 2022, but oversight committee members will push for the event to be held in the summer of 2023.
"The College Basketball Academy provides a unique opportunity to educate prospective student-athletes and their parents about what it is like to play basketball at a Division I school and engage with them and their recruiting process," said committee chair Judy McLeod, commissioner of Conference USA. "The event, which is the product of a collaboration with a number of key stakeholders in the game, also provides an opportunity for Division I coaches to evaluate recruits."
The Women's Basketball Oversight Committee previously supported creating academies for girls when the boys academy returns. The academy was canceled in 2020 and 2021 due to the COVID-19 pandemic.