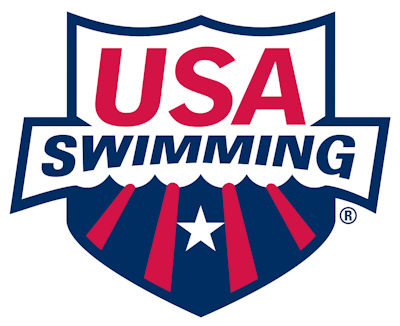 A USA Swimming policy that establishes eligibility criteria for transgender athletes in elite events has caused a stir since its announcement Tuesday.
The policy comes just weeks removed from the NCAA's shift to a sport-by-sport approach to transgender participation.
All of this comes in the lead-up to conference and national championships and the fate in each of headline-grabbing University of Pennsylvania swimmer Lia Thomas, who transitioned from male to female following her sophomore year at Penn.
As reported by The Washington Post, the USA Swimming will determine a transgender swimmer's eligibility at the elite level using a three-person panel of independent medical experts. That panel will determine whether the swimmer's prior physical development as a man gives the athlete a competitive advantage over her cisgender female competitors. The swimmer also must show the concentration of testosterone in her blood has been less than 5 nanomoles per liter continuously for at least 36 months.
The policy will apply to transgender athletes who wish to pursue records in the 13-14 age group and older, or those who wish to pursue American records. Transgender swimmers at the nonelite level can change their competition category to compete "in a manner that is consistent with their gender identity and expression," USA Swimming announced.
On Wednesday, the NCAA said it was uncertain whether a new USA Swimming policy would be adopted ahead of next month's NCAA swimming championships, according to The New York Times. The NCAA had revised its own policies with regard to transgender athletes last month, requiring transgender women to submit to testosterone testing and, pending reviews, deferring to the policy of each sport's governing body, or, if no such guidance exists, the International Olympic Committee.
Related: NCAA Updates Transgender Participation Policy
Thomas was a top Ivy League swimmer for the men's team as a sophomore in 2019 before transitioning after that season. He has competed against women this winter. While Thompson's times are considerably slower than when she raced in the men's division, she has turned in the top times in the country in the 200 and 500 women's freestyle. The new USA Swimming policies may raise questions among college policymakers over whether she will be eligible to participate in the NCAA championships in March, the Times reported.
The NCAA's Committee on Competitive Safeguards and Medical Aspects of Sports will meet at the end of February to review the new USA Swimming policy, NCAA spokeswoman Gail Dent told the Times. Any recommendations the committee has will be passed on to the N.C.A.A. Board of Governors for consideration.
Robin Harris, executive director of the Ivy League, said the NCAA's willingness to change eligibility standards in the middle of a season was unprecedented and ill-considered.
"It's wrong. It's unfair," Harris told the Times. "This is a perfect example of the risks and the uncertainty that is created when the N.C.A.A. chose to implement a policy immediately without any specificity. This is reactionary and it creates uncertainty, and the impact it creates on our transgender athletes is something I'm concerned about."
ESPN reported that 16 members of the Penn women's swimming and diving team and their families sent a letter Thursday to Harris, conference athletic directors and university presidents asking them not to challenge the new USA Swimming policy that could prevent Thomas from competing this postseason.
The letter, sent by three-time swimming Olympic gold medalist Nancy Hogshead-Makar on behalf of the athletes and their families, states, "We, 16 members of the Penn Women's Swimming Team and our family members, thank USA Swimming, for listening to our request to prioritize fairness for biological women in our elite competitions. We ask that Penn and the Ivy League support us as biological women, and not engage in legal action with the NCAA to challenge these new Athlete Inclusion Policies."
Related: Penn Swim Parents Demand NCAA Change Transgender Rules
But earlier accounts suggest conflicting sentiment within the Penn ranks. Sports Illustrated, citing ESPN, reported Tuesday a statement released by Quaker women's team members in response to one anonymous teammate that states, ""We want to express our full support for Lia in her transition. We value her as a person, teammate, and friend. The sentiments put forward by an anonymous member of our team are not representative of the feelings, values, and opinions of the entire Penn team, composed of 39 women with diverse backgrounds.
"We recognize this is a matter of great controversy and are doing our best to navigate it while still focusing on doing our best in the pool and classroom."
Penn Athletics said in a statement Thursday that it would work with the NCAA in support of Thomas regarding her participation at the 2022 NCAA swimming and diving championships in Atlanta. Thomas has qualified in the women's 200-yard, 500-yard and 1,650-yard freestyle events.
"Penn Athletics is aware of the NCAA's new transgender participation policy," the statement said, as reported by ESPN. "In support of our student-athlete, Lia Thomas, we will work with the NCAA regarding her participation under the newly adopted standards for the 2022 NCAA Swimming and Diving Championship."