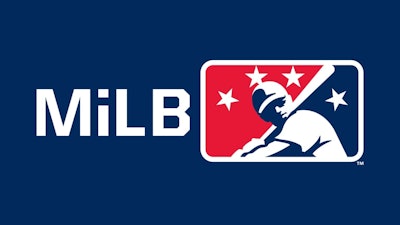 Minor League Baseball will expand trials of a new rule that allows players to challenge balls and strikes using an automated ball-strike system if they think the umpire missed the call.
The new rule will be trialed in in 2022 at Low-A Southeast games, according to Baseball America.
The automated ball-strike system that was used in the Low-A Southeast last year will also come to Triple-A West and Charlotte in Triple-A East this year. The ABS system will commence in Triple-A West starting on May 17. It will be used all season in Charlotte games.
The ABS uses multiple cameras to track where the ball crosses the plate. Each team would be allowed three challenges to any ball-strike call over the course of the game. If the ABS overturns the call, the team keeps the challenge.
The ABS was in use sporadically in all Low-A Southeast stadiums except Daytona in 2021 to varying success. The programmed strike zone was tweaked midway through the year to make it wider and shorter.