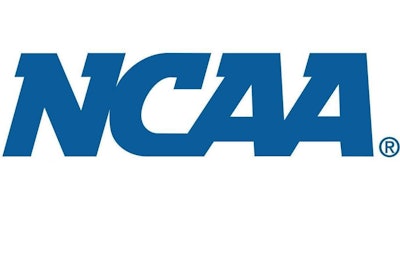 Days ahead of the men's and women's basketball championships, three House Democrats introduced a bill that would initiate an independent investigation into gender equity within the NCAA's operation of tournaments, championships and other programs.
Rep. Carolyn B. Maloney, chairwoman of the Committee on Oversight and Reform, Rep. Jackie Speier, committee member and co-chair of the Democratic Women's Caucus, and Rep. Mikie Sherrill, introduced the Gender Equity in College Sports Commission Act to ensure gender equity across all National Collegiate Athletic Association's (NCAA) athletic programs.
The bill would establish a 16-member bipartisan congressional commission to conduct a comprehensive study of gender equity across NCAA's sports programs, which include 90 championships in 24 sports across three divisions. The commission will present a final report 12-18 months after establishment, along with policy recommendations NCAA should adopt to promote equity between men's and women's programs and reforms Congress should consider to improve oversight of gender equity across NCAA programs.
"For far too long, NCAA collegiate programs have sidelined gender equity for the sake of profit," chairwoman Maloney said in a statement. "NCAA basketball fans across the country witnessed firsthand the starkly unequal treatment between women's and men's athletic programs during last year's NCAA tournament, and the Committee's investigation has shown that NCAA leadership have not taken adequate steps to fix the problem. Every student-athlete deserves to be treated fairly, and today we're taking an important step to holding the NCAA accountable to that standard."
Specifically, the commission's report to Congress will provide:
An in-depth analysis of NCAA treatment of men's and women's teams in post-season tournaments and other student-athlete programs including venues and equipment provided for games and practices; lodging and transportation; media contracts; licensees, sponsors, and other fulfillment partners who deliver essential elements of the tournaments; and overall budgets;
An analysis of NCAA's constitution and policies that affect gender equity between men's and women's college sports teams; and
An overview of federal government support for NCAA and recommendations for improved federal oversight of NCAA's promotion of gender equity.
The legislation is supported by numerous organizations, including the Alliance of Social Workers in Sport, Association of Title IX Administrators (ATIXA), Champion Women, Drake Group, Girls on the Run, National Fastpitch Coaches Association, Women's Basketball Coaches Association, Women's Basketball Hall of Fame, and the Women's Sports Foundation.