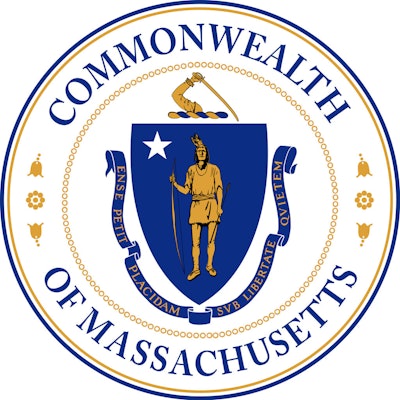 Massachusetts attorney general Maura Healey, along with state education and sports organizations, announced Tuesday that they are teaming up to address the crisis of hateful incidents permeating high school sports.
Labeling it a "call to action," Healey announced a new project called "Addressing Hate in School Sports." As reported by The Salem News, the project will include a conference in the fall and 12 regional training sessions for school and sports leaders.
"What we see happening is unacceptable," Healey said, noting what she called an "alarming rise" in racist harassment and violence, white supremacy, and antisemitic, anti-Asian and anti-LBGTQ attacks.
Officials did not mention any specific incidents during a webinar introducing the project, according to the News, but one of the most high-profile incidents happened in Danvers two years ago when the members of the high school boys' hockey team engaged in racist, homophobic and antisemitic behavior. Healey's office is investigating the incidents.
In Peabody, an investigation by school officials found that football players engaged in racial and homophobic behavior in the locker room last year.
Related: MIAA Director Aims for Civility Amid Racist Incidents
As part of the project announced Tuesday, coaches, athletic directors and other school leaders can sign up for two-day training sessions in their area conducted by the Center for the Study of Sport in Society at Northeastern University.
"We allow for people to engage in conversations that are not that easy," said Lisa Markland, a facilitator for the center. "We don't judge anybody. We don't tell anyone how they're supposed to feel and think."
Markland said coaches and athletes understand that repetition is a key to success; it's the same with anti-bias training, she said.
"The more reps you get at this, the more behaviors start to change," Markland said. "We understand that it's not just policies that will combat hate and bias. We at the center understand that it's heart change."
The Attorney General's Office has issued guidance on hate incidents that is specific to school athletic staff, from athletic directors to coaches to referees, the News reported. The guidance says that schools have a legal responsibility to address bias-related bullying and harassment.
Billerica school superintendent Tim Piwowar, who is president of the Massachusetts Association of School Superintendents, said there must be clear lines of communication from the athletic director to the principal and the superintendent.
"The buck stops with us, and we are the most public faces of our systems," he said, referring to superintendents. "If we're not aware of what's going on in our programs, we're abdicating our responsibility."
Piwowar said school officials cannot always disclose all of the specifics of incidents to the public, "but what we cannot share in details we can often share in our tone and in our adherence to our processes."
Elise Ellis-Wright, a senior at Methuen High School, said the right culture surrounding a sports team can create a feeling that everyone matters.
"When I played lacrosse I never really saw anybody like me play that sport, but I had such a welcoming environment," she said. "When I went on that field I felt like they were my sisters, they were my family."
Healey, who is running for governor, noted the important role that sports has played in her life. She played basketball at Harvard University and professionally in Austria and said she continues to coach.
"Sports for me has been an incredibly safe environment," Healey said. "I don't think I would be where I am today without my experiences in athletics."
Along with the Attorney General's Office, the organizations involved in the new project include the Massachusetts Department of Elementary & Secondary Education, Massachusetts Interscholastic Athletic Association, Massachusetts Association of School Superintendents, and Massachusetts School Administrators' Association, according to the News report.