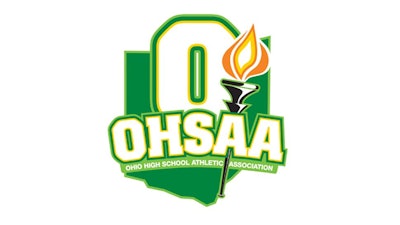 Ohio High School Athletic Association member schools are set to vote next month on allowing high school athletes to profit from their name, image and likeness.
Ohio wouldn't be the first to allow high school athletes to engage in NIL deals. Alaska, California, Kansas, Nebraska, New Jersey, New York and Utah have all passed laws allowing NIL right to high school athletes.
According to The Columbus Dispatch, the OHSAA began discussing the matter back in September. By December, the proposal went through an initial review, and a majority vote in May would enact the new policy.
"We're just in initial talks right now, just to say, 'Is there anything we can do now? Are we comfortable with where we're at?' and move forward from that standpoint," OHSAA executive director Doug Ute told The Dispatch back in September.
Under Ohio's proposed rule, athletes would not be able to use the OHSAA logo or the name or logo of their high school in endorsements. The also cannot enter into any deal that "do not support the mission of education-based athletics," such as ones that involve alcohol, gambling and tobacco.