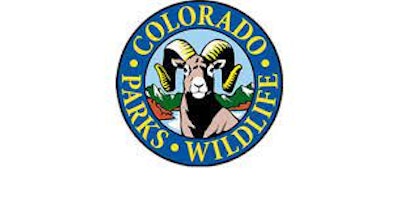 The head of Colorado Parks and Wildlife has been suspended following comments made last week during a speech at the state agency's annual conference in Vail.
Director Dan Prenzlow was addressing about 600 attendees when he asked the crowd to turn their attention the event's organizer, Alease "Aloe" Lee, who is Black and was standing at the back of the room.
"There she is!" Prenzlow said, according to that Lee, "in the back of the bus, Aloe!"
Aloe and those in attendance were shocked by the comment, and Alow ran into the arms of another Black woman, crying.
Prenzlow apologized to Lee after the speech and later followed up with an emailed apology to attendees. However, the Department of Natural Resources has since placed Prenzlow of administrative leave pending an investigation.
The Denver Post reported that Heather Dugan, a 30-year wildlife veteran, will be elevated to acting director, the department said in a Monday evening news release.
"I have never known the phrase 'back of the bus' to not cause harm to Black people," Lee wrote in an open letter to Colorado governor Jared Polis, Colorado Department of Natural Resources director Dan Gibbs, Colorado Parks and Wildlife Board of Directors, and the Colorado General Assembly.
Lee is now calling for Polis to fire Prenzlow and require the Colorado Parks and Wildlife director to engage in "deep restorative justice work and (be) made to understand their racism has consequences." Lee also asked for the agency to review its whistleblower policies and to hire an external consultant to review employment hiring practices and pay disparities.
"It is not my intention to harm the image or the mission of CPW because I support that mission proudly," Lee wrote. "However, it is absolutely unacceptable to allow this blatant racism, rooted in years of violence, to be swept under the rug again."
Prenzlow has worked for Colorado Parks and Wildlife since 1986 and became the agency's director in 2019.
"I appreciate those who pointed out my statement and how my comment evokes painful realities that many have and continue to face," Prenzlow wrote in the email to attendees, which was reviewed by The Denver Post. "When we talk about intent versus impact, I learned how quickly a statement can have a harmful and hurtful impact. I am sincerely sorry."