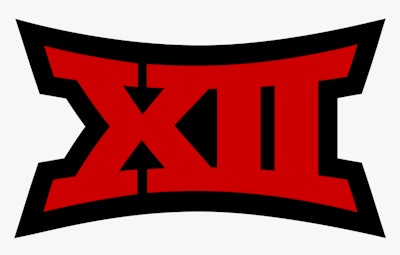 Officials at the universities of Cincinnati, Houston and Central Florida are reportedly negotiating a settlement with the American Athletic Conference to leave the league early and make their Big 12 membership official July 1 of next year.
The settlement is in the "$17 million to $20 million range," sources told Brett McMurphy of Action Network.
The completion of that deal would then allow six Conference USA schools — Charlotte, Florida Atlantic, North Texas, Rice, Alabama-Birmingham and the University of Texas San Antonio — to join the AAC on July 1, 2023.
AAC by-laws require departing schools to provide 27 months' notice and pay a $10 million exit fee. Without the settlement, the schools may not leave until July 1, 2024.
The three schools — along with current independent BYU — are joining the Big 12 following the departure of Texas and Oklahoma for the SEC. BYU, an independent, will officially join the Big 12 next season.
From AB: Researcher Questions the Logic of Conference Change
American commissioner Mike Aresco initially sought $35 million from each school to leave early for the Big 12, sources told McMurphy. In 2019, UConn paid only $17 million to leave the AAC early on only 12 months' notice.
"The American has been Power 6 all along and will be one moving forward," Aresco said last September, as reported by Sports Illustrated. "The Big 12 is taking our teams because of what's happened to them. That tells you all you need to know in terms of where we are. Teams will be interested in us that have the resources to compete at the highest level in our league with an outstanding TV partner in ESPN."
Multiple sources told McMurphy they are "fully confident" that a settlement between the three schools and the AAC will be reached this month.
Their addition and that of BYU will give the Big 12 14 members next season, including Oklahoma and Texas, which will be leaving the Big 12 for the SEC in 2025 — unless they negotiate an early exit.