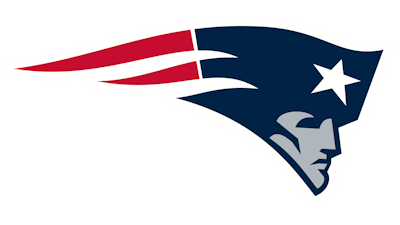 New England Patriots owner Robert Kraft on Wednesday hosted a groundbreaking ceremony at Gillette Stadium, marking the next phase of a massive renovation to the 20-year-old venue.
The $225 million renovation comes after the north end zone video board was removed and the stadium's 100-foot-tall lighthouse was brought to the ground in March.
According to the Boston ABC affiliate, the renovation will feature 50,000 square feet of year-round hospitality and function spaces in the north end zone. The new section of the stadium will be part of what's known as Globalization Partners Atrium as part of a multi-year naming rights partnership with the Boston-based global employment platform.
The stadium's iconic lighthouse will be replaced by a new and improved lighthouse that will be 218 feet high, featuring a 360-degree observation deck at the top.
The atrium will also feature an expansive indoor space with a 58-foot-high sloped glass wall facing the north plaza, a high-definition media wall and a two-tier outdoor balcony.
"We're very excited to be entering into this partnership with the Kraft family and Gillette Stadium as part of this amazing north end expansion project," said Diane Albano, chief revenue officer of Globalization Partners. "This Atrium represents so many of our shared characteristics including a tradition of excellence and leadership that this will continue to symbolize for years to come."