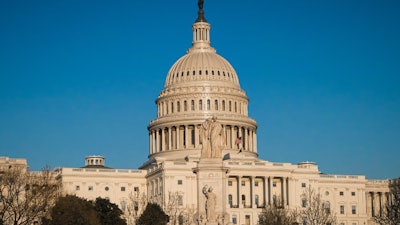 The U.S. House Committee on Oversight and Reform is alleging that Washington Commanders owner Dan Snyder fostered the team's "toxic workplace" and then "conducted a shadow investigation to target his accusers, pin the blame on others, and influence the NFL's own internal review."
CNN reported that on Wednesday, the committee chairwoman Carolyn Maloney said that Snyder "fired women but not men who engaged in relationships with other employees, while defending male executives accused of sexual harassment," according to testimony from former team executives during the panel's eight-month investigation into the Commanders' culture and the NFL's response.
Maloney, D-N.Y., said in a memo that Synder gathered records to discredit those who had come forward with allegations of harassment.
"In addition to deploying private investigators, Mr. Snyder abused the subpoena power of federal courts to obtain private emails, call logs, and communications in an effort to uncover the sources of the Washington Post's exposés, undermine their credibility, and impugn their motives," Maloney said the memo. 
Synder's and his lawyers meant to "discredit his accusers in the eyes of the NFL and offer up an alternative target for the investigation," the memo continued. 
RELATED: Congress Pressures Goodell to Release Commanders Report
RELATED:  NFL Will Oversee Investigation Into Commanders' Snyder 
RELATED: Virginia AG to Investigate NFL's Commanders' Finances 
NFL Commissioner Roger Goodell said in his testimony during a hearing about the football team's workplace Wednesday that the NFL had not received a written copy of the findings from the investigation — led by D.C. attorney Beth Wilkinson — but, according to the committee investigation, the league "was briefed on the Wilkinson Investigation's findings 16 times—including at least two personal briefings for NFL Commissioner Roger Goodell and four briefings submitted in writing," as reported by NPR. Those findings have not been made public.
The House Committee on Oversight and Reform found that Washington Commanders owner Daniel Snyder conducted a "shadow investigation" to detract from another internal probe into the football organization. https://t.co/GiU0r04IhM

— NPR (@NPR) June 23, 2022
The alleged issues within the Commanders organization came to light in 2020 after The Washington Post published stories featuring interviews with former team employees who described inappropriate and toxic environment they were allegedly subjected to while they were employed there.
Last year, after Wilkinson's internal investigation, the NFL fined the Commanders $10 million, and Snyder gave control over the organization's daily operations to his wife, Tanya. However, the NFL declined to publicly release its findings, sparking the House Oversight Committee's review in October.
In Goodell's testimony before the panel on Wednesday, he said that the Commanders' culture was "not only unprofessional, but toxic for far too long.", CNN reported. Snyder had been invited to appear before the panel, too, on Wednesday, but was out of the country, Maloney said.
"We also invited Daniel Snyder to testify today. But rather than show up and take responsibility for his actions, he chose to skip town," Maloney said. "Apparently, Mr. Snyder is in France, where he has docked his luxury yacht near a resort town. That should tell you just how much respect he has for women in the workplace."