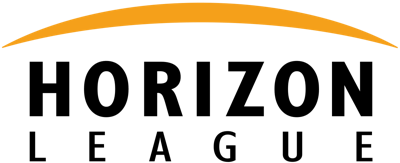 The Horizon League has announced a partnership with athlete endorsement facilitator Opendorse that makes the Horizon the nation's first conference to offer a league-wide marketplace exclusive to its student-athletes.
According to Tuesday's announcement from league headquarters in Indianapolis, the partnership also provides participating member institutions with access to Opendorse's NIL products, including a school-specific marketplace for each individual institution and educational content.
"This groundbreaking partnership with Opendorse continues to showcase the Horizon League's commitment to innovation within college athletics," said Horizon League commissioner Julie Roe Lach. "We remain committed to every aspect of the student-athlete experience, and this will allow our student-athletes an unprecedented opportunity to capitalize on their name, image and likeness while providing them in-depth information on brand building and financial literacy."
"This partnership immediately positions the Horizon League as an NIL leader at the conference level," said Opendorse CEO Blake Lawrence. "As we enter the second year of NIL, it will become vital for schools and conferences to engage their local markets to support student-athletes. The conference-wide marketplace and access to school-specific marketplaces will do just that. I'm proud that Opendorse can empower the Horizon League and its student-athletes to better understand and maximize the opportunities that NIL brings."
The new agreement continues the 11-member Horizon League's current partnership with Opendorse's content solution and expands the relationship to include all Opendorse resources including compliance, education, insights and the marketplace.
All of these components combine to provide an "amazing opportunity" for Horizon League student-athletes, according to the conference's announcement. Student-athletes will be able to utilize Opendorse's first-class education modules, including the Masterclass Collection, to help build their brands and understand the financial impacts of NIL deals. They will also have access to multiple marketplaces to then take that knowledge and find the right NIL deals for them. Their institutions and the League will also be able to track deals and provide content to help build their brands.
Horizon League athletes, coaches and administrators applauded the partnership.
"Name, image and likeness opportunities continue to transform intercollegiate athletics, and the League's cutting edge agreement with Opendorse better positions League student-athletes to learn more about NIL related topics, to build their personal brands, and to engage seamlessly with people and companies providing NIL activities," said Oakland University director of athletics Steve Waterfield, a member of the Horizon League NIL Advisory Group. "Student-athletes across the league are already engaging in NIL activities, and the comprehensive platform Opendorse provides will expand on these opportunities. I am proud to be part of a league that focuses on a holistic student-athlete experience, and the Opendorse partnership aligns with this focus."
"As a Wright State and Horizon League student-athlete, I am thrilled the league has partnered with Opendorse," stated Horizon League Council and NCAA Division I SAAC representative Lainey Stephenson. "Opendorse is an amazing platform with an unlimited amount of opportunities for all of us student-athletes. It is easy to use and allows us to promote and grow our name, image and brand." 
"It's great to see the entire Horizon League be unified in helping our student-athletes maximize their potential with name, image and likeness," added Youngstown State head men's basketball coach Jerrod Calhoun, a member of the NIL Advisory Group. "YSU has done a tremendous job of really educating all of the student-athletes and all of the coaches from all of the different sports. I think everybody has a clear understanding, and Opendorse is the gold standard for NIL deals. With what's going on with the landscape of college athletics, to hire the best is a major statement by our athletic department and the league."
According to the announcement, more than 75,000 athletes use Opendorse to understand, build and monetize their name, image and likeness with support from thousands of brands, fans, sponsors, donors and partners, including Team USA; the PGA TOUR and LPGA; the NFLPA, MLBPA and WNBPA; and more than 100 professional and collegiate sports teams.