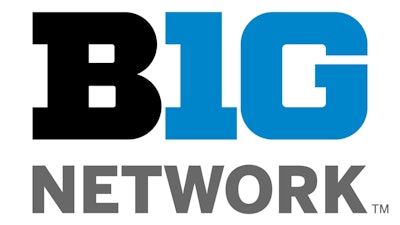 The Big Ten Network and Volleyball World announced on Monday a partnership to extend broadcast coverage of the conference across the world.
In a joint news release, the Big Ten and Volleyball World said as part of the deal, more than 70 Big Ten volleyball matches will appear on VolleyballWorld.tv. 
The announcement was made as the Big Ten held its first Media Day for volleyball, becoming the first conference to hold such an event for a sport other than football or basketball, according to a report on Madison.com. Volleyball World is a new organization that now operates international indoor volleyball and pro beach volleyball.
Via the Big Ten Network, VolleyballWorld.tv will offer its subscribers:
Livestreaming of nearly 50 televised Big Ten Network volleyball matches outside of North America and certain Caribbean islands
Access to 28 matches from B1G+ inventory - those matches will also air concurrently on B1G+
"At The Net," the Big Ten Network's multiplatform, behind-the-scenes look at the personalities and programs across the conference, will be made available on Volleyballworld.tv 
"Since launching last year, Volleyball World has established itself as the premier destination for the international volleyball community and we are excited for the role Big Ten volleyball can play in the growth of the game," Michael Calderon, senior vice president of programming and digital media at BTN, said in the release. 
Launched in February of 2021, Volleyball World is a partnership between the FIVB and the CVC Capital Partners aimed at creating an integrated ecosystem connecting volleyball stakeholders together through digital and live events.
"Our partnership with the Big Ten Network represents a next step in our continued mission of connecting volleyball fans in the US and around the world to the sport they love," said Finn Taylor, Volleyball World CEO. "The Big Ten Conference is the most competitive volleyball competition in North America and we are excited to bring these matches to fans each week."
The schedule of events on the Big Ten Network, B1G+ and VolleyballWorld.tv will be announced at a later date, the Big Ten Network said.