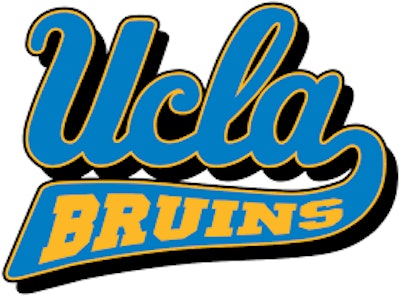 The University of California Board of Regents voted Wednesday to allow UCLA to leave the Pac-12 Conference for the greener media pastures of the Big Ten, which now becomes the nation's second 16-team league and the only one to stretch from coast to coast.
Despite the regents placing conditions on UCLA's move, the vote was far from unanimous, with five of the 16 regents still voting no.
Paulo Uggetti of ESPN laid out said conditions. Not only will UCLA have to increase its expected annual investment in student-athlete resources by perhaps more than $12 million to ensure their mental and physical wellbeing, it will have to provide for student-athletes at the University of California, Berkeley, too. UCLA will likely have to support Cal in the range of $2 million to $10 million, depending on how much a pending Pac-12 media deal will be worth. The frequency of that support has not been determined.
Regents chair Rich Lieb said the board is allowed to revisit the issue once the Pac-12 has secured a media deal, which will be devalued significantly by the defection of its two marquee members in what had been the league's largest television market.
"Berkeley really took a hit by UCLA leaving," Leib said, as reported by ESPN. "They suffered quite a bit. We don't know how much, but we felt it was important ... that we somehow make Berkeley, maybe not whole, but at least help them in that situation."
During four meetings between July and December, the regents have discussed and considered input and research regarding the move, ESPN reported. In September, UC regents general counsel Charles Robinson said the board had the authority to block the move. The board was expected to announce a decision in November but postponed it and called a special meeting for Wednesday to address any additional questions and provide a final decision.
According to a regents document cited by ESPN, the board wanted more information and research regarding the additional resources that would be required to improve student-athletes' experience as part of the move.
As reported by Sports Illustrated, UCLA has been a member of the Pac-12 Conference in its various incarnations since 1928; the Trojans have been affiliated with the Pac-12 and its forerunners since 1922.
"We looked at the reality of where we are and what the alternatives were," Leib said., as reported by ESPN. "And I think in the end we just decided that the best thing to do is the way we did it, which is conditions, but allow them to go."