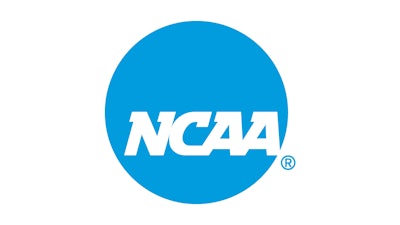 To better understand the current literature, policy and research about cannabinoids, the NCAA hosted a Cannabis in Collegiate Athletics Summit Dec. 7-8 at the national office in Indianapolis.
More than 60 people attended the summit, originally conceived by the Committee on Competitive Safeguards and Medical Aspects of Sports and hosted by the Sport Science Institute as part of an ongoing effort to better understand the cannabinoid landscape as it pertains to student-athlete health and performance.
Specifically, the summit aimed to develop potential consensus recommendations that will inform future education, policy, management and research opportunities regarding cannabis use in collegiate sport.
"This summit provided an incredible opportunity to better understand current research and data pertaining to marijuana use at the college level," said Brian Hainline, NCAA chief medical officer. "The cannabis industry is rapidly evolving, and it's important for the NCAA to understand the current landscape as educational, policy and research strategies are developed to best support the physical and mental health of student-athletes."
Attendees covered a wide range of topics over the two-day meeting, with a primary focus in the following areas:
Current cannabinoid nomenclature.
Contemporary cannabinoid use and its physiological effects.
Historic trends of cannabinoid use in collegiate athletes.
Ergogenic and possible therapeutic uses of cannabinoids.
The connection between cannabinoid use and mental health.
The evolving political and legal landscape of cannabinoids.
"CSMAS asked the national office to organize this meeting because it's critically important the NCAA has the best available data and research on hand to support student-athlete health and well-being both now and in the future," said Deena Casiero, chair of the CSMAS Drug Testing Subcommittee and director of sports medicine at UConn. "I'd guess that every single attendee learned something new during the summit, and the information shared will be very useful as CSMAS continues to monitor and review cannabinoid-related topics."
In February 2022, CSMAS adjusted NCAA cannabinoid testing policies to align thresholds with those of the World Anti-Doping Agency and recommended changes (that were ultimately adopted in all three divisions) to the NCAA penalty structure for positive tests.
As a next step, CSMAS will review the summit feedback and consider how it could inform education, policy and guidance on management at an institutional level.