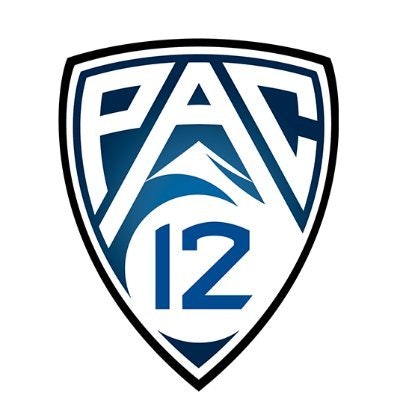 The Pac-12 Conference has approved a new policy to support Pac-12 student-athletes who train to compete at the Paralympic Games or other elite Para athletic competitions.
According to a release on the conference website, the policy allows each Pac-12 athletics department to provide elite Para athletes access to athletic department facilities, services and coaching to further their training, as well as the support necessary to train successfully in each local community while pursuing their education at the conference institution.
The Pac-12 Student-Athlete Leadership Team (SALT), representing student-athletes from all member institutions across a breadth of sports, developed and proposed the legislation, with subsequent review from the Pac-12 Council, of which the SALT is a unit along with league's athletic directors, faculty athletic representatives and senior woman administrators. The policy was officially approved and enacted by the Pac-12 Board of Directors. It took effect Jan. 1.
"We are incredibly proud of our Student-Athlete Leadership Team for architecting this groundbreaking policy," said Chris Merino, the Pac-12's assistant commissioner for compliance and governance. "The legislation establishes positive change to support adaptive athletics on our campuses and illustrates a shared commitment from the Conference and Pac-12 student-athletes to leadership in matters of equity and belonging."
According to the conference release, one Pac-12 student-athlete who was instrumental in the development of this inclusive legislation was Mary Cooper, a former national champion rower for Stanford who graduated with a degree in aerospace engineering and computer science and is currently pursuing her master's in aeronautical and astronautical engineering.
"The Pac-12 SALT is an amazing organization for student-athletes to have their voices heard," said Cooper, a Para athlete herself. "I'm really proud to be in the Pac-12 because this policy, and the Pac-12 in general, does not just have 'diversity' and 'inclusion' as buzz words; I think these are action words in the policy, which is super exciting."
In partnership with the United States Olympic & Paralympic Committee, the Pac-12 celebrated the imminent enactment of the policy at its 2022 football championship game in December. Current Stanford student and track & field competitor at the 2020 Paralympic Games in Tokyo, Sydney Barta, was recognized at the game during a special promotion of the policy and expressed excitement for how the legislation would impact her own athletic trajectory and that of future elite athletes:
"When the Pac-12 asked me to attend the football championship game, I was so honored because I know how hard Mary and a lot of her fellow athletes in SALT had been working," Barta said. "It makes me really happy to be one of the first people that this policy is going to impact. Hopefully, a couple years down the line, it will be a complete pipeline for elite Paralympians and Paralympic hopefuls to come through Pac-12 schools and be supported."
The Para athletics policy has been established ahead of the upcoming Pac-12 Health Equity Summit, set for Jan. 26-27, 2023, at the Luskin Conference Center on the campus of UCLA. The meeting is hosted by the Pac-12 Student Athlete Health and Well-Being Initiative (SAHWBI) and examines the delivery of healthcare in collegiate athletics through the lens of diversity, equity and inclusion, the conference release stated. Presentations and panel discussions at the summit will feature a diverse group of medical practitioners, athletic training professionals, and Pac-12 student-athletes.